TAMBAH DRAMA RECIPES |
Tomato Egg Drop Soup
Preparation Time 5 minutes
Cooking Time 6 minutes
Serving Size 3–4 pax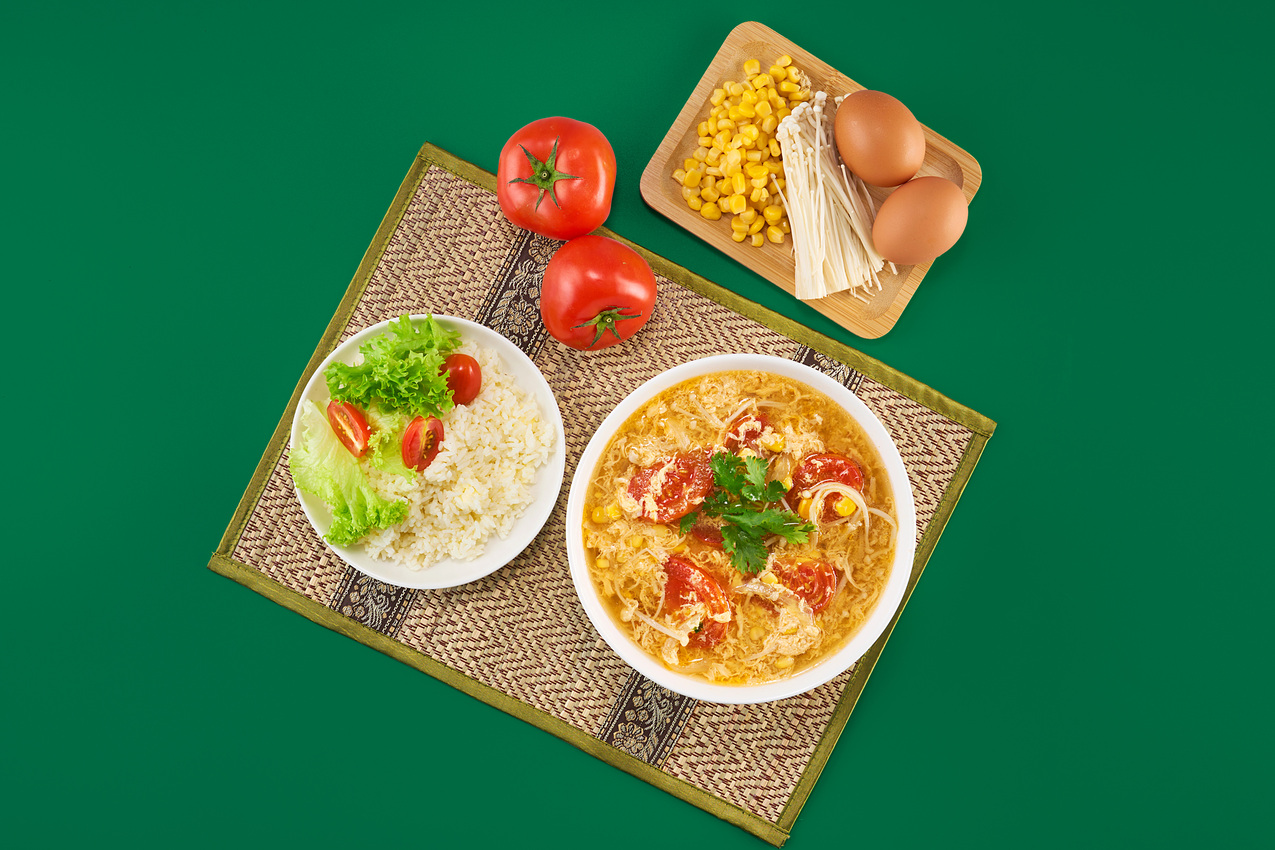 Ingredients
3 Tbsp

Kimball Oyster Sauce

 

1 Tbsp

Kimball Tomato Sauce

 

1 Tbsp

Oil

 

30g

Yellow Onion, Thinly Sliced 

 

1.25 Litre

Water

 

2 Nos

Tomato, Cut Into Wedges

 

50g

Corn Kernel

 

¼ Tsp

White Pepper

 

1 Packet

Enoki Mushroom

 

4 Nos

Egg, Lightly Beaten

 
Method
Heat up oil in a frying pan and sauté onions until soft and golden brown. Add in water and bring to a boil.
Then, add in tomatoes, corn kernels, all Kimball Sauces and white pepper. Bring to a boil.
Lastly, add in enoki mushrooms and pour in the beaten egg, give it a gentle stir and turn off the heat. Best serve with rice or pasta.
Try more of Kimball's delicious recipes!