TAMBAH DRAMA RECIPES |
Cheesy Pasta Satay
Preparation Time 5 minutes
Cooking Time 10 minutes
Serving Size 4-5 pax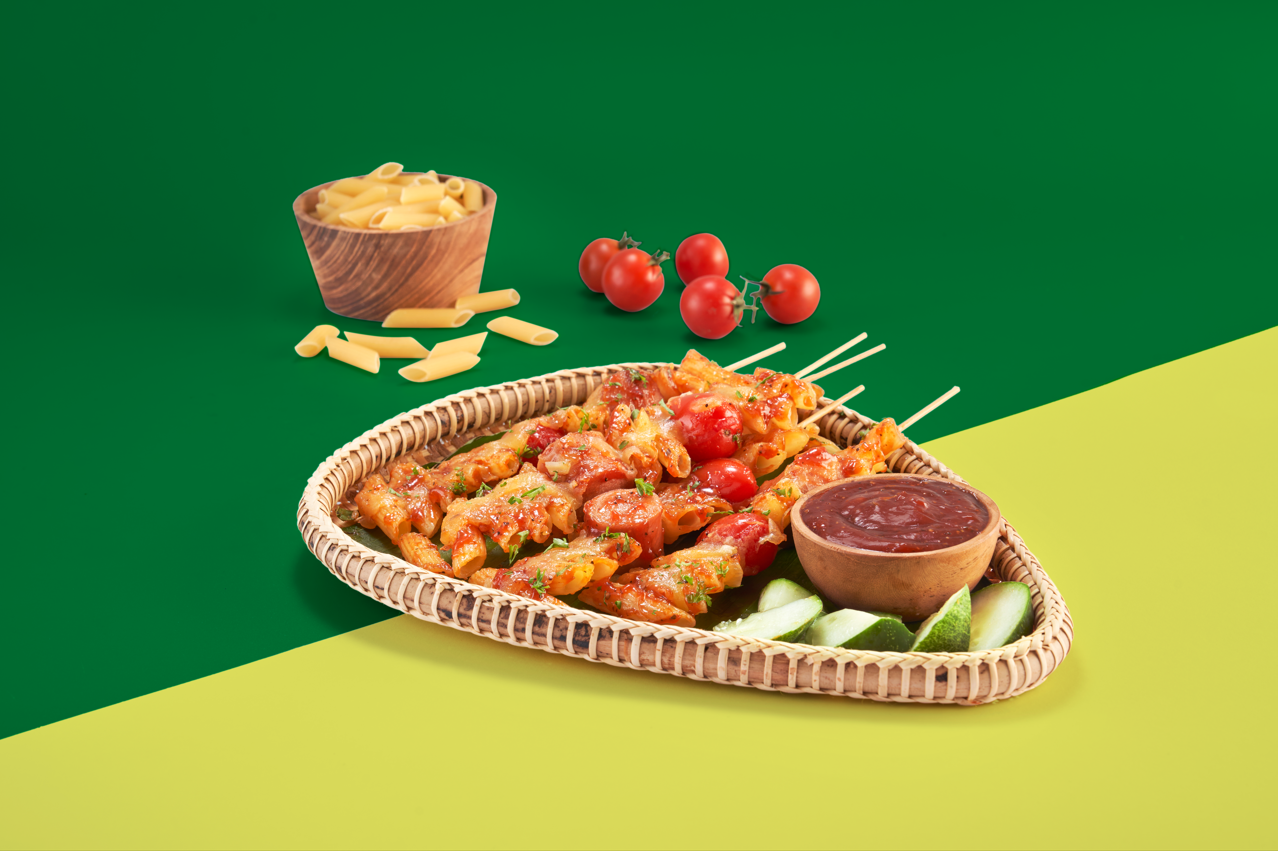 Ingredients
80g

Kimball Penne, cook as per packet instruction

 

250g

Red cherry tomato

 

4 nos

Sausages, cut into ½" rings and pan fry

 

8 Pcs

Cheddar cheese slice, finely diced

 

Satay sticks

 

Chopped basil, for garnish 

 
       

Sauce ingredients

:  
2 Tbsp

Kimball Chilli Sauce  

3 Tbsp

Kimball Tomato Ketchup 

1 Tbsp

Kimball Oyster Sauce 

¼ tsp

Coarse black pepper

 

¼ tsp

Mixed herbs

 
Method
Combine the sauce ingredients and set aside.
Take satay skewer and skewer penne, sausage, cherry tomato, penne, sausage and tomato. Repeat the step for remaining satay skewers until all ingredients are used up.
Lay them on a baking tray and brush the sauce over the skewers and top it with the cheddar cheese slice.
Lastly, bake in a preheated oven for 1-2 minutes at 160°C or until the cheese has melted.
Dish up and garnish with chopped basil.