TAMBAH DRAMA RECIPES |
Kimball BBQ Lamb Chop
Preparation Time 24 hours
Cooking Time 8-10 minutes (per piece)
Serving Size 35-40 portions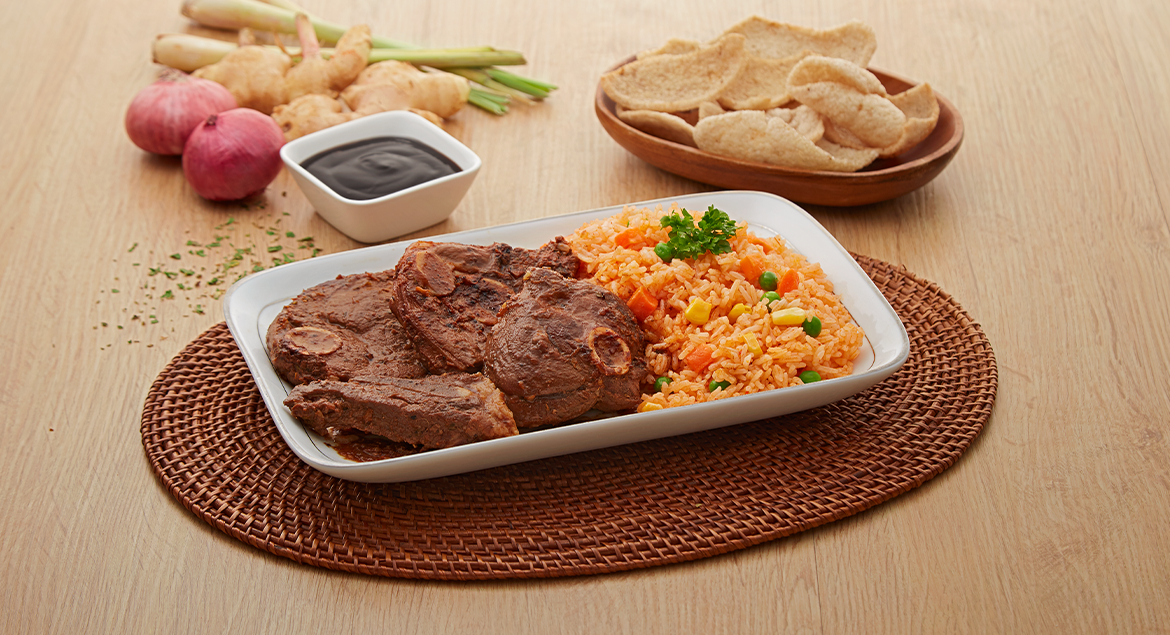 Ingredients
For lamb marinade:
1 kg Kimball Black Pepper Sauce
1 kg Kimball BBQ Sauce
600g Kimball Mayonnaise
300g Kimball Tomato Ketchup
300g Kimball Oyster Sauce
For blending (blend to fine paste):
600g Lemongrass
120g Ginger
1 kg Red onions
80g Garlic powder
30g Dried thyme
30g Dried oregano
150g Dried rosemary
300g Kicap manis pedas
150g Brown sugar
150g Soy sauce
60g Salt
80g Chili powder
75ml Vinegar
60g Dark soy sauce
Method
For lamb marinade, place lemongrass, ginger and onions in a blender and blend to be a fine paste. Then, toss in the remaining ingredients and mix well. Set aside.
Rub each slice of lamb chop with marinade and pour over the remaining of marinade on top of the meat. Cover and marinate overnight in fridge.
Preheat frying pan/grill to medium high. Grill lamb chop to desired doneness and serve with desired side dishes.
Try more of Kimball's delicious recipes!