TAMBAH DRAMA RECIPES |
Mushroom Chicken Braised Fettuccine
Preparation Time 10 minutes
Cooking Time 10 minutes
Serving Size 4–5 pax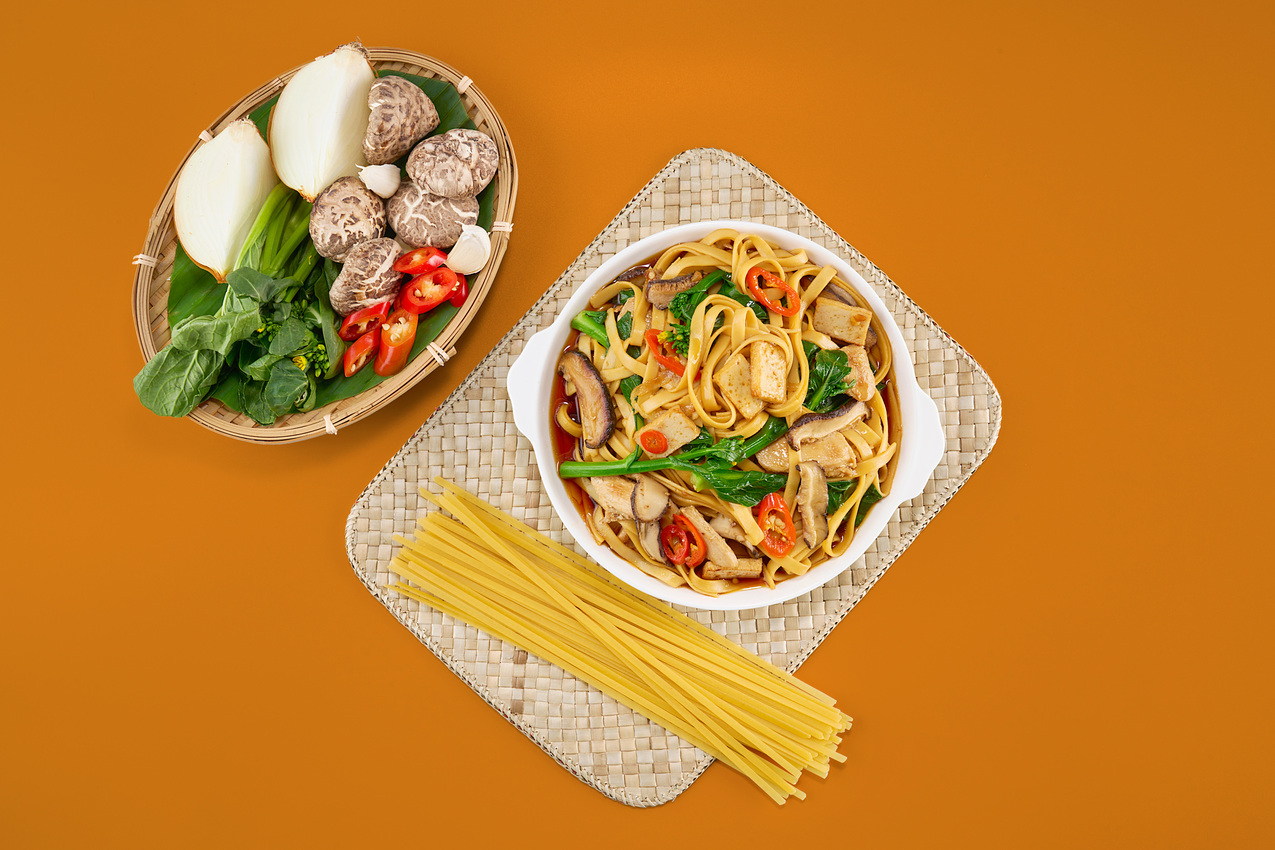 Ingredients
400g

Kimball Fettuccine, Cook As Per Packet Instructions

 

1 Tbsp

Kimball Oyster Sauce

 

120g

Chicken Slices

 

1 No

Red Chili, Sliced

 

30g

Yellow Onion, Sliced 

 

20g

Garlic, Minced

 

1 Pcs

Fish cake, Sliced

 

5 Pcs

Shiitake Mushroom, Soaked and Sliced

 

80g

Mustard Green

 

Oil For Frying

 
       

For Gravy

: 
2 Tbsp

Kimball Chili Sauce

 

2 Tbsp

Kimball Oyster Sauce

 

1 ½ Tbsp

Cheong Chan Cooking Caramel

 

2 Tsp

Corn Flour

 
Method
Marinate chicken slices with 1 Tbsp Kimball Oyster sauce for 10 minutes.
In a bowl, mix all gravy ingredients until well combined and set aside.
Heat up oil in a frying pan and sauté red Chili, onion and garlic until fragrant. Add in the chicken and stir fry until cooked. Then, add in the remaining ingredients except Kimball Fettuccine and stir well.
Pour in the gravy mixture and bring to a gentle boil.
Lastly, toss in the Kimball Fettuccine and let it simmer for 4-5 minutes, dish up and serve hot.
Try more of Kimball's delicious recipes!