TAMBAH DRAMA RECIPES |
Angel Hair Kerabu with Apple
Preparation Time 10 minutes
Cooking Time 5 minutes
Serving Size 2–3 pax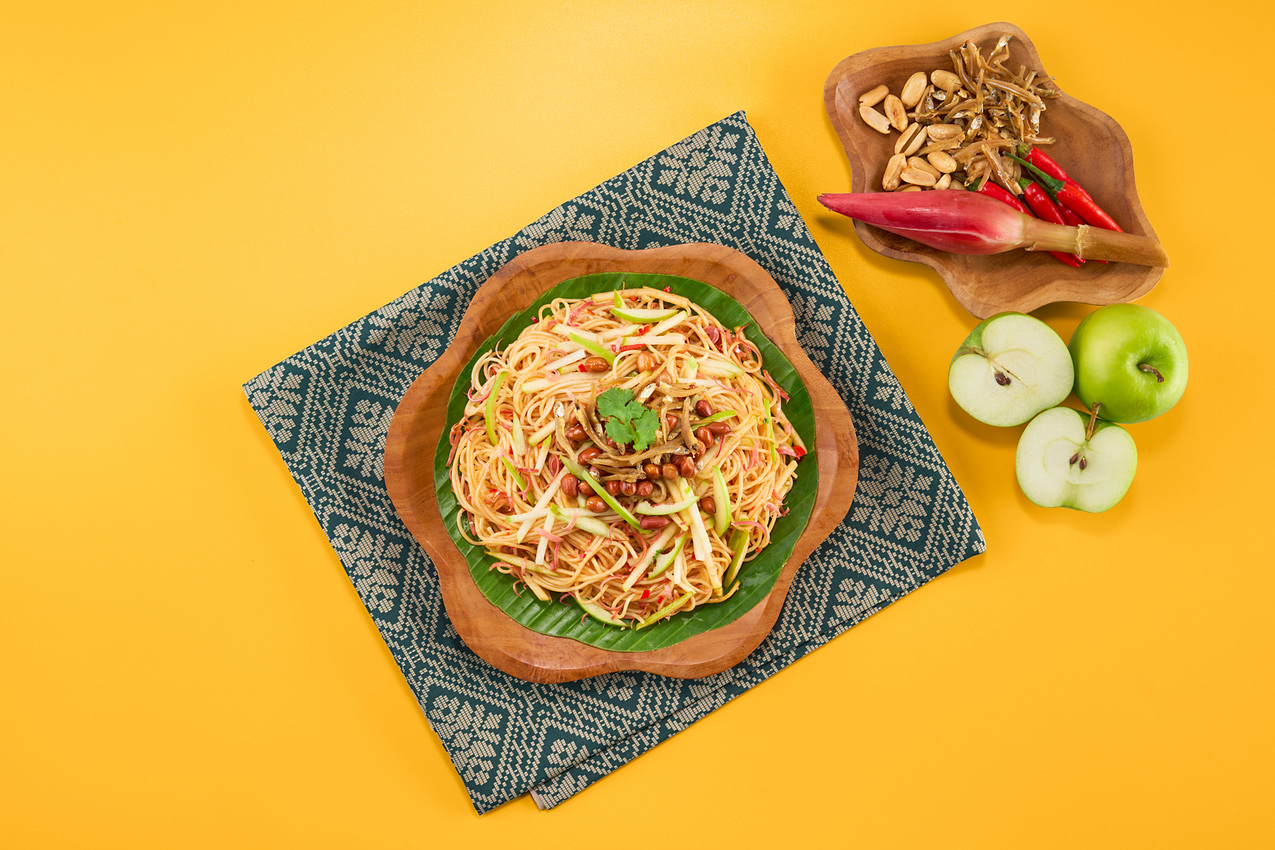 Ingredients
2 Tbsp

Kimball Chili Sauce

 

1 Tbsp

Kimball Tomato Sauce

 

1 Tbsp

Kimball Oyster Sauce

 

100g

Kimball Angel Hair, Cook As Per Packet Instruction

 

200g

Green Apple, Julienned With Skin On

 

1 Tbsp

Torch Ginger Flower, Thinly Sliced

 

1 Tbsp

Vinegar

 

1 No

Red Bird's Eye Chili, Finely Chopped

 

1 Tbsp

Coriander, Finely Chopped

 
       

For Garnishing

: 
40g

Peanuts, Toasted

 

40g

Ikan Bilis, Deep Fried

 

Handful Of Chopped Coriander

 
Method
Place the cooked Kimball Angel Hair in a large bowl, add in all Kimball Sauces and the remaining of ingredients. Mix until well combined. Chill in fridge for 30 minutes.
Hias dan hidangkan sejuk.