TAMBAH DRAMA RECIPES |
Ayam Masak Merah Kimball
Preparation Time 3 hours
Cooking Time 2½ - 3 hours
Serving Size 70-80 portions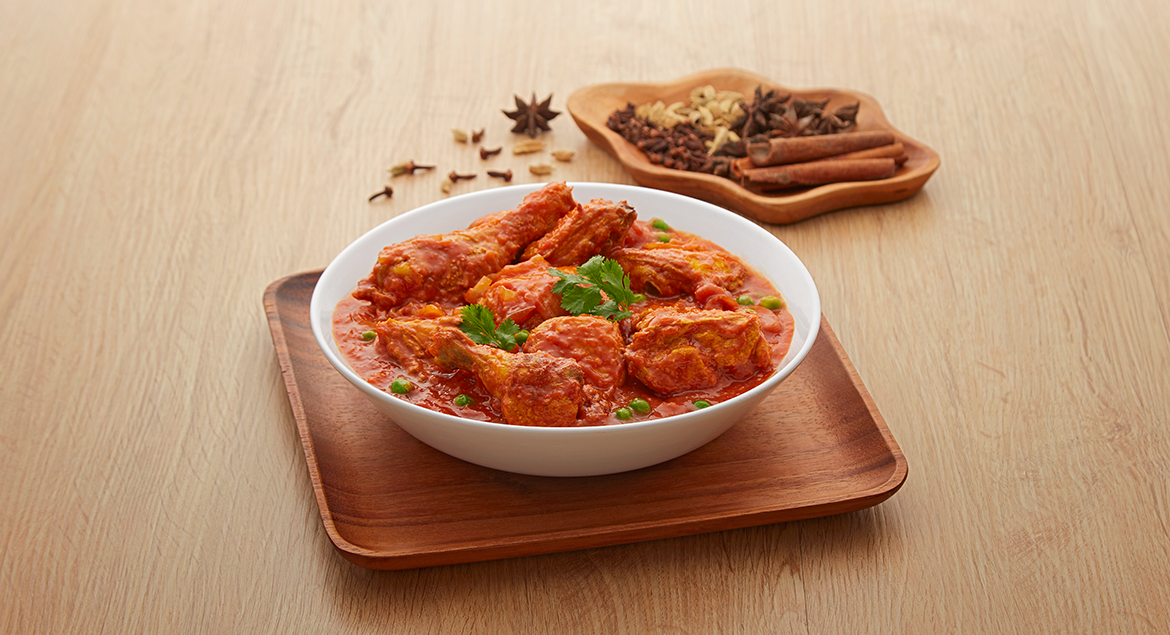 Ingredients
10 kg Chicken, cut into bite size pieces
100g Turmeric powder
60g Salt
Oil for frying
For sauce:
1 kg Kimball Chilli Sauce
1 kg Kimball Tomato Ketchup
20 nos Star anise
10 nos Cinnamon stick
30 nos Cloves
10 nos Cardamom
60g Chili powder
5 cups Water
500g Red onion, thinly sliced
10 cups Peas
60g Salt
(blend to fine paste):
2 kg Onion
300g Garlic
500g Ginger
100g Galangal
200g Lemongrass
500ml Oil
Method
Marinate chicken pieces with turmeric powder and salt for 30 minutes. Heat up oil and deep fry chicken pieces until golden brown. Set aside.
Heat up some cooking oil in wok, sauté star anise, cinnamon stick, cloves and cardamom until fragrant.
Add in the blended paste, chili powder and all Kimball sauces. Mix well and simmer until the oil separates from the paste (pecah minyak). Then, add in water, chicken pieces and sliced onions. Mix well and cook until sauce is thickened and onions have softened.
Lastly, add in the peas and salt, stir will and simmer a further 5 minutes. Ready to be served.