TAMBAH DRAMA RECIPES |
Ayam Percik
Preparation Time 10 minutes
Cooking Time 30 minutes
Serving Size 4-6 persons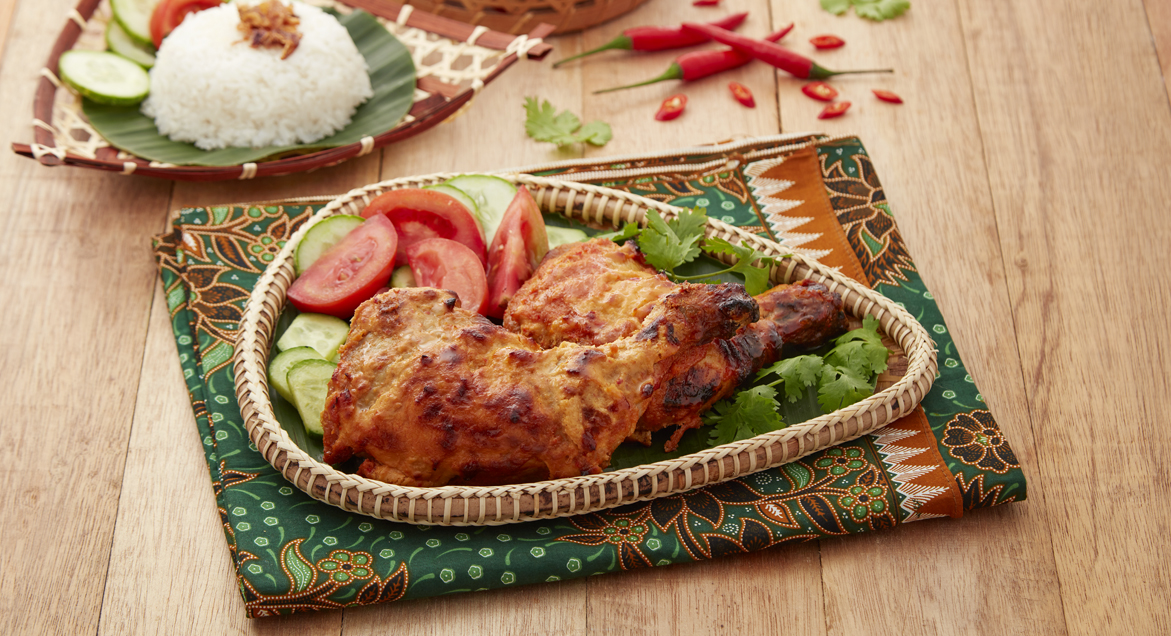 Ingredients
For chicken marinade:
3 tbsp Kimball Mayonnaise
2 tbsp Kimball Tomato Ketchup
4 tbsp Kimball Chilli Garlic Sauce
120g Onion
6 pips Garlic
20g Ginger
2 stalks
2 nos Red chilli
1 tsp Salt
1.2kg Chicken whole leg


For gravy:
2 tbsp Kimball Mayonnaise
5 tbsp Kimball Chilli Garlic Sauce
3 cups Coconut milk
120g Onion
2 stalks Lemongrass
30g Ginger
4 nos Bird's eye chilli
1 tsp Salt
1-2 tsp Thick tamarind juice
2 tbsp Cooking Oil
Method
Marinate chicken with chicken marinade ingredients for 2 hours.
For gravy, place blended ingredients into frying pan and bring to a slow boil. Season with tamarind juice. Dish up and set aside.
Heat up oil in frying pan, pan fry chicken until both sides turned brown.
Brush chicken with gravy and continue to pan fry on low heat. Repeat step until chicken is fully cooked. Serve hot.
Chef tip: For an effortless cooking, line a baking tray with the chicken pieces in a single layer and brush the chicken with the gravy and grill in the oven at 180°C for 20 minutes.