TAMBAH DRAMA RECIPES |
Angel Hair Lodeh with Vegetables
Preparation Time 10 minutes
Cooking Time 15 minutes
Serving Size 4 persons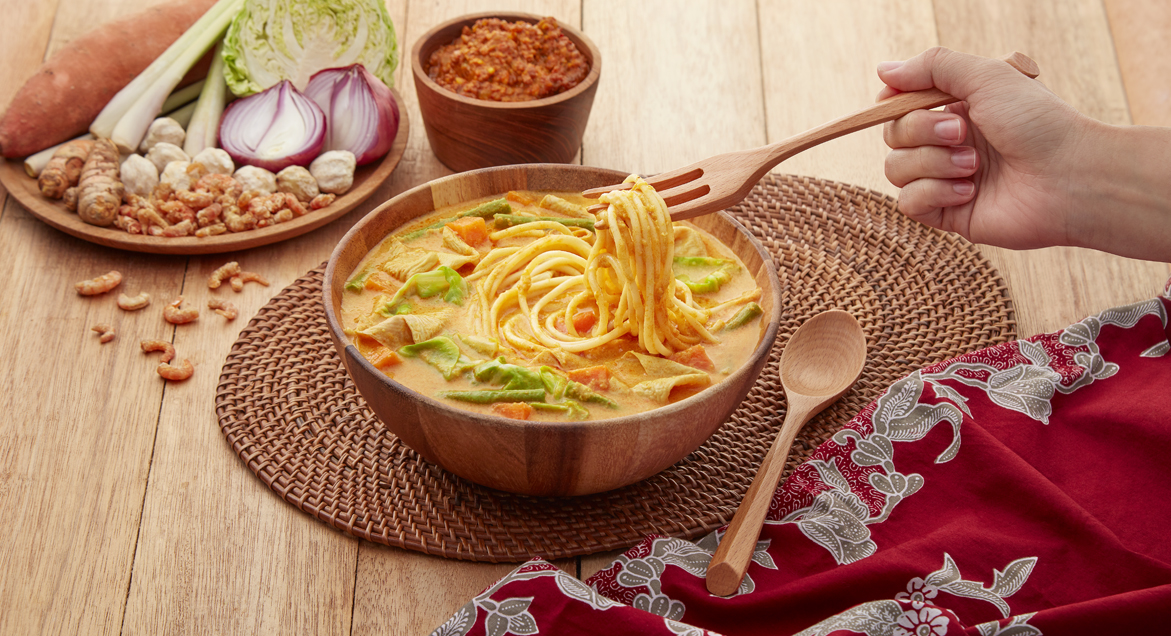 Ingredients
200g Kimball Angel Hair, cook as per instruction on packet


For gravy:
2 cups Kimball Tomato Soup
2 tbsp Kimball Chilli Garlic Sauce
1 cup Coconut milk
2 tbsp Cooking oil
4 cups Water
200g Sweet potatoes, diced
60g Long beans, cut into 1" length
130g Cabbage, sliced
40g Bean curd skin, soaked to soften


For blending:
100g Onion
3 pips Garlic
30g Turmeric
1 stalk Lemongrass
2 nos Candlenut
2 tbsp Dried shrimp
50g Grated coconut
Salt and pepper to taste
Method
Heat up oil in wok and sauté blended ingredients until fragrant. Add in water and bring to a boil. Add in all the vegetables and simmer for 2 minutes.
Pour in ingredients for gravy and bring to a boil.
Lastly, add in the Kimball Angel Hair and bean curd skin. Season with salt and pepper and serve hot.
Chef tip: For a healthier option you may substitute the coconut milk with low fat milk.