TAMBAH DRAMA RECIPES |
Murtabak Pasta
Preparation Time 10 minutes
Cooking Time 15 minutes
Serving Size 4 persons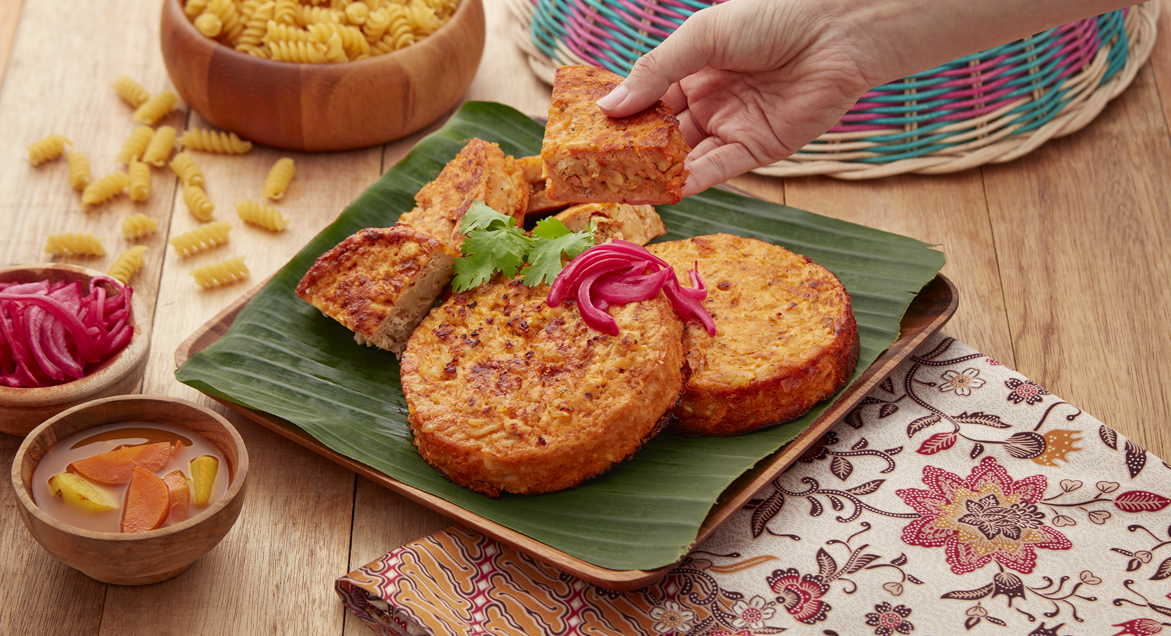 Ingredients
120g Kimball Spiral, cook as per instructions on packet
4 tbsp Kimball Mayonnaise
6 tbsp Kimball Basil & Garlic Spaghetti Sauce
4 tbsp Cooking oil
120g Onion, finely chopped
350g Minced chicken
8 nos Egg
¼ cup Water
Salt and Pepper to taste
Method
Heat up 2 tbsp oil in frying pan and sauté onion until fragrant. Add in chicken and stir fry until fully cooked and set aside.
Place egg into a mixing bowl, add in Kimball Mayonnaise, Kimball Basil & Garlic Spaghetti Sauce, water and beat until light and fluffy. Then, add in chicken mixture and season with salt and pepper.
Heat up remaining oil in frying pan, pour in egg mixture and bring to a simmer. Add in Kimball Spiral and continue to cook until mixture becomes firm. Gently flip the egg over and continue to cook until golden on both sides. Repeat step with the remaining of the ingredients.
Chef tip: To make a large batch for parties, line a baking tray with parchment paper, pour half of the egg mixture, then top it up with the pasta and pour the balance of egg mixture. Bake in preheat oven at 150˚C for 10-15 minutes. Once cooled cut into bite size pieces.