TAMBAH DRAMA RECIPES |
Stuffed Bean Curd
Preparation Time 15 minutes
Cooking Time 15 minutes
Serving Size 6-8 persons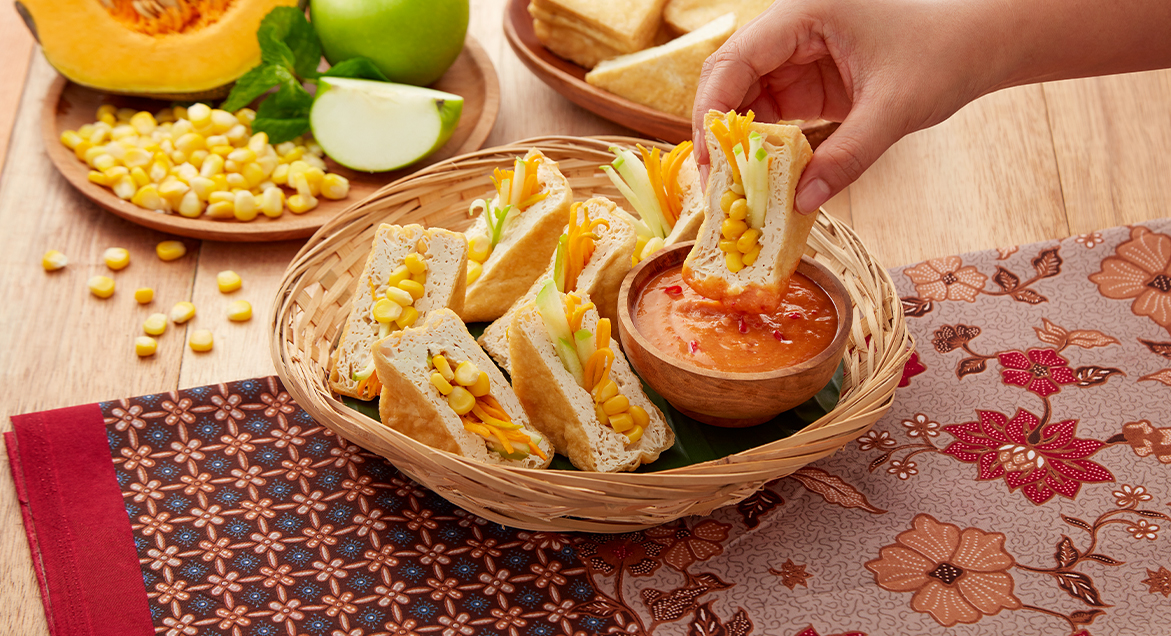 Ingredients
For dipping sauce:
3 tbsp Kimball Oyster Sauce
6 tbsp Kimball Thai Chilli Sauce
200 ml Water
4 tbsp Chunky peanut butter
1 no Bird's eye chilli, chopped
15g Fresh mint leaves, finely chopped
12 pcs Bean curd
Oil for deep frying


For stuffing:
30g Pumpkin, julienned and blanched
½ cup Corn kernels, blanched
1 no Green apple, peeled, cored and julienned
Method
For dipping sauce, mix all ingredients until well combined and bring to a boil. Remove from heat and set aside.
Heat up oil in a wok and deep fry bean curd until golden browned. Set aside to cool and cut into half diagonally.
To assemble, make a slit along the long side of the bean curd triangles and fill it with some stuffing. Serve with dipping sauce.
Chef tip: Bean sprouts, cucumber and carrot can be used for authentic stuffing option.