TAMBAH DRAMA RECIPES |
Tomato Curried Chicken
Preparation Time 15 minutes
Cooking Time 30-40 minutes
Serving Size 4-6 persons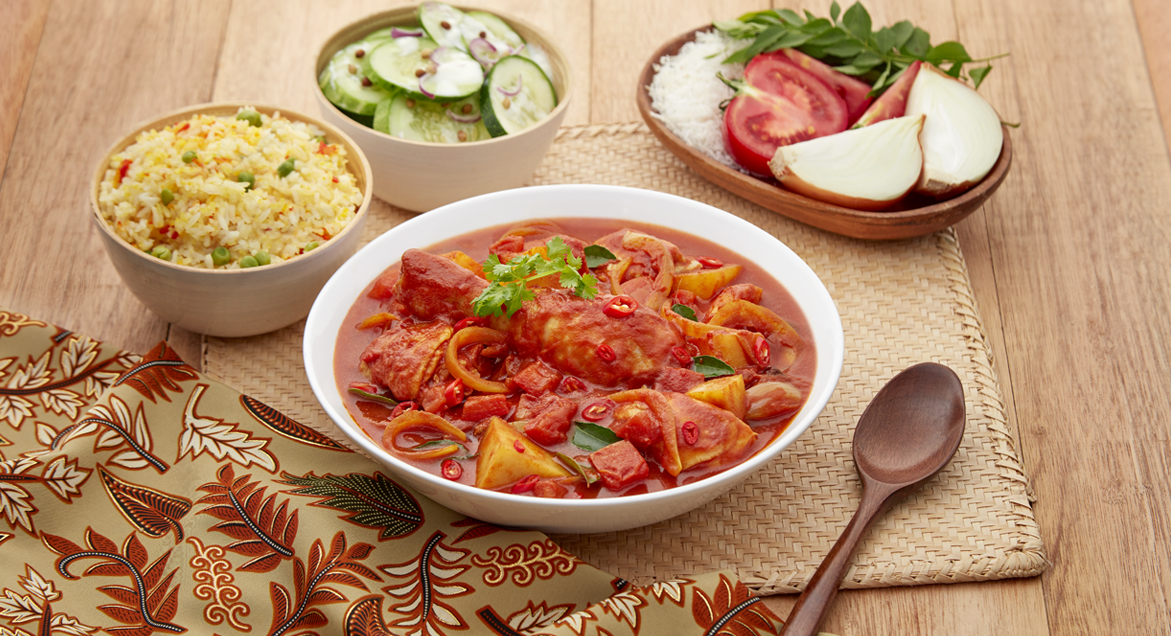 Ingredients
For chicken marinade:
3 tbsp Kimball Oyster Sauce
2 tbsp Kimball Tomato Ketchup


100g Yellow onion, thinly sliced
4 – 5 sprigs Curry leaves
200g Tomato, diced
4 nos Potato, diced
1kg Chicken, cut into pieces
50g Grated coconut, fried until golden brown
5 tbsp Meat curry powder
5 tbsp Cooking oil


For gravy:
1 can Kimball Tomato Puree
3 ½ cups Water
Method
Marinate chicken for 30 minutes.
Heat up oil in wok, sauté onion and curry leaves until fragrant. Add in the remaining ingredients accept ingredients for gravy. Mix well and stir fry for another 4-5 minutes.
Lastly, add in ingredients for gravy and simmer until chicken is cooked. Serve hot.
Chef tip: This is a mild curry which is suitable for kids. For a spicier curry, add a few bird's eye chilli in step 2.