TAMBAH DRAMA RECIPES |
Spaghetti with Sambal Stir Fried Anchovies & Egg
Preparation Time 10 minutes
Cooking Time 30 minutes
Serving Size 6 persons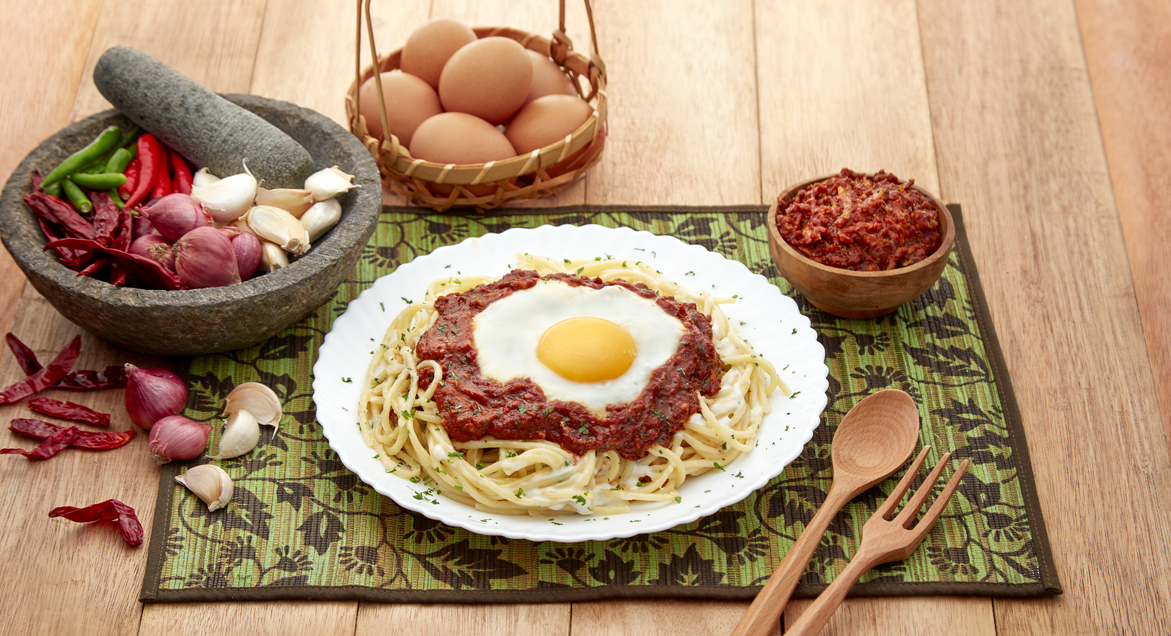 Ingredients
400g Kimball Spaghetti, cook as per instructions on packet


For blending(blend until fine):
5 tbsp Kimball Chili Garlic Sauce
4 tbsp Kimball Oyster Sauce
12 pips Garlic
15 nos Shallot
8 nos Green bird's eye chili
6 nos Red chili
15 nos Dry red chili, soaked to soften
5 tbsp Spicy sweet soy sauce
2 tbsp Coking oil


2 tbsp Coking oil
180g Anchovies, fried until crispy
6 nos Egg


20g Coriander leaves, finely chopped for garnishing
Method
Heat up oil in a wok, sauté blended ingredients fragrant. Add in anchovies and eggs one by one around the wok. Cover and simmer on low heat for 2-3 minutes.
Place Kimball Spaghetti on serving plates and top with sambal anchovies and egg. Garnish and serve hot.
Chef tip: You may substitute the anchovies with dried shrimps.