TAMBAH DRAMA RECIPES |
Fettuccine Ladna
Preparation Time 10 minutes
Cooking Time 10 minutes
Serving Size 4 persons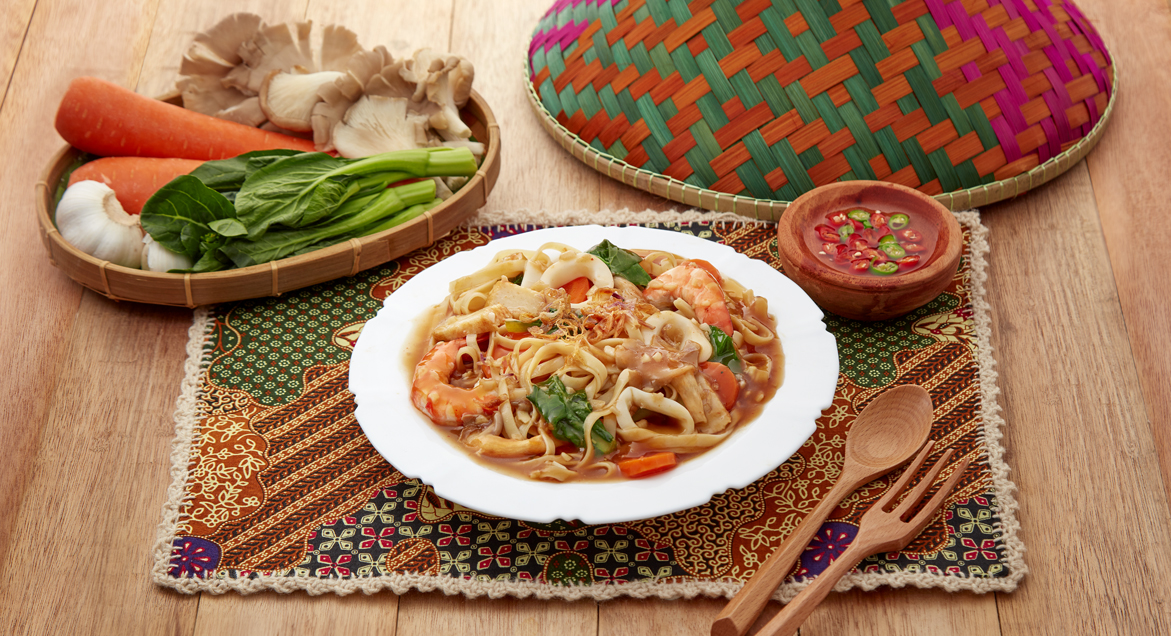 Ingredients
250g Kimball Fettuccine, cook as per instructions on packet


For cooking sauce (mix well):
4 tbsp Kimball Oyster Sauce
2 tbsp Kimball Chili Garlic Sauce
4 cups Water
1 tbsp Soy sauce


2 tbsp Cooking oil
120g Prawn, remove head with shell intact
2 pcs Fish cake, sliced
60g Carrot, sliced
2 pips Garlic, chopped
120g Sawi, sliced
140g Squid, cut into rings
60g Oyster mushrooms


1 tbsp Corn flour + 1 tbsp water
Method
Heat up oil in a wok, pan fry prawn until golden brown. Add in fish cake, carrot, garlic and sawi. Mix well.
Pour in cooking sauce and bring to a boil. Then, add in squid and oyster mushroom. Simmer for 30 seconds. Lastly, add in corn flour mixture and stir well.
Place Kimball Fettuccine on serving plates, pour seafood mixture on top and serve hot.
Chef tip: For a spicy version, add in 2-3 bird's eye chilies in step 1.