TAMBAH DRAMA RECIPES |
One Pot Spicy Seafood Rice
Preparation Time 10 minutes
Cooking Time 40 minutes
Serving Size 4-6 persons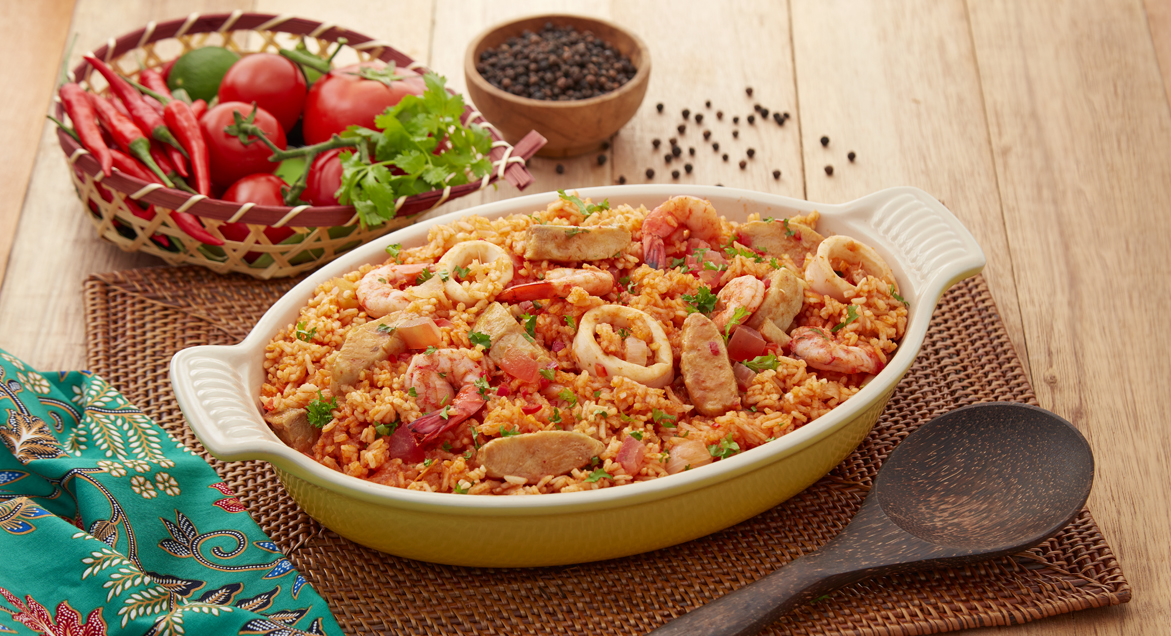 Ingredients
For spicy seafood:
2 tbsp Kimball Chili Garlic Sauce (or Kimball Chilli Sauce)
200g Fish slices
200g Prawn
200g Squid


For spicy tomato rice:
1 can (425g) Kimball Tomato Soup
2 cups Rice, washed
1 ½ cup Water
2 nos Bird's eye chili, finely chopped
100g Tomato, diced
20g Coriander leaves, finely chopped
50g Yellow onion, diced
½ tsp Salt
½ tsp Black pepper
Method
For spicy seafood, mix all the ingredients together and set marinate for 20 minutes.
For spicy tomato rice, place all the ingredients into a rice cooker. Mix well and cook as per rice cooker instructions.
Add in spicy seafood at the last 10 minutes of cooking time and let it continue cooking. Season with salt and pepper and serve hot.
Chef tip: For a balance one pot meal, you may choose to reduce the seafood proportion and substitute with some vegetables like carrots, mushrooms and celery.