TAMBAH DRAMA RECIPES |
Keropok Lekor Soup
Preparation Time 10 minutes
Cooking Time 15 minutes
Serving Size 4 persons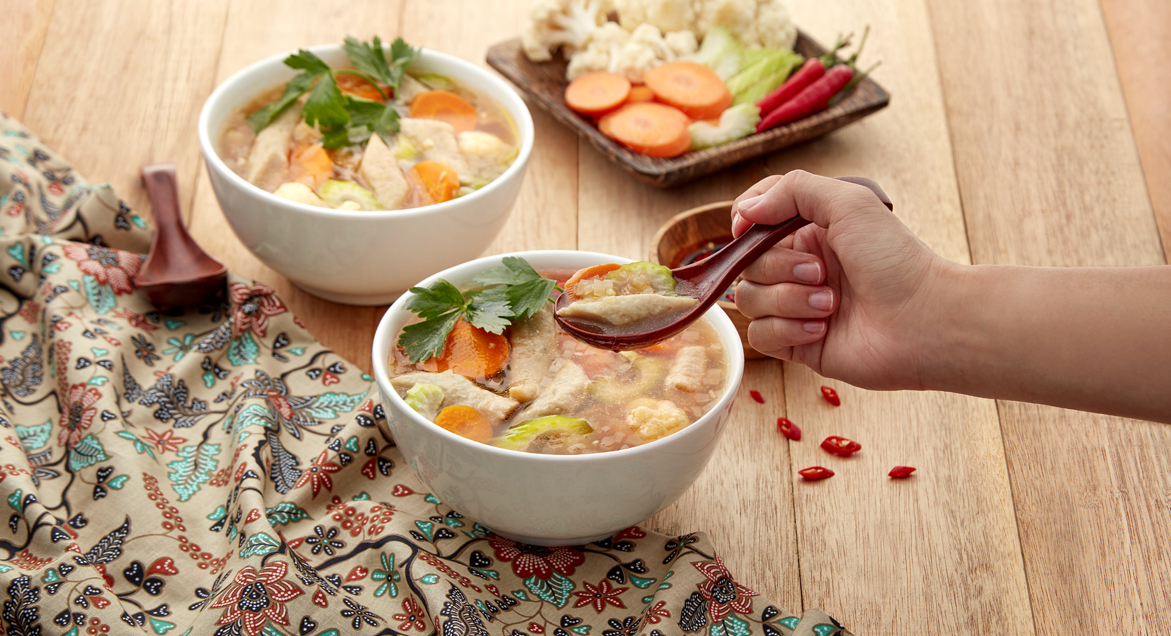 Ingredients
5 tbsp Kimball Oyster Sauce
6 cups Water
40g Onion, chopped
2 pips Garlic, chopped
1 stalk Lemongrass, lightly bruised
1 no Bird's eye chilli, coarsely sliced
100g Carrot, sliced round
120g Cauliflower floret
120g Celery, coarsely sliced
250g Keropok lekor, cut diagonally
1 tbsp Cooking oil
Salt and pepper to taste
Daun sup for garnishing
Method
Heat up oil in a pot, sauté onion, garlic, lemongrass and chilli until fragrant.
Pour in water and Kimball Oyster Sauce. Bring to a boil.
Add in vegetables and simmer for 1-2 minutes. Then, add in keropok lekor and simmer for 30 seconds. Serve hot.
Chef tip: For a more flavorful soup, pan fry keropok lekor slices until crispy and add in fried shallot.