TAMBAH DRAMA RECIPES |
Kimball Balinese Chicken Porridge
Preparation Time 25 minutes
Cooking Time 45 minutes
Serving Size 5 persons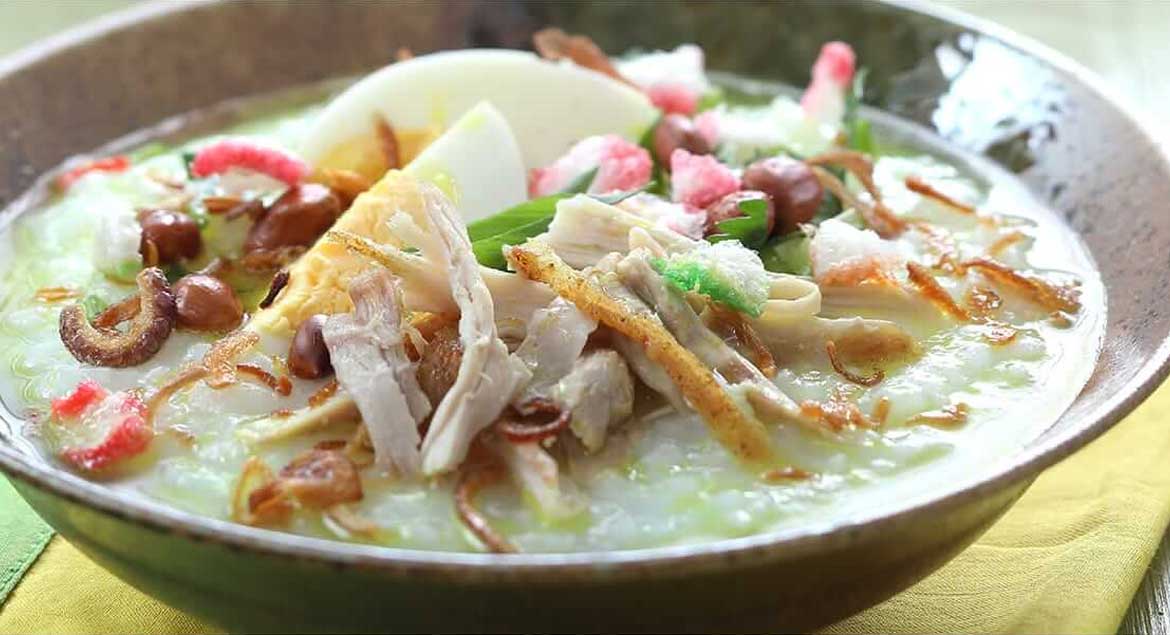 Ingredients
For rice porridge:
200g rice
2 litres water


For soup base:
A: Pound together to make paste
1 tsp white peppercorns
1 tsp coriander seeds
3 cloves garlic
1 cm turmeric root
2 candlenuts
1 tsp salt


B
2 tbsp oil
500g whole chicken legs
1 litre water
1 tbsp Kimball Oyster Flavored Sauce


For garnish:
3 hard-boiled eggs, shelled and quartered
½ cup fried peanuts
2 cups tapioca crackers/crisps (keropok)
2 stalks celery leaves (daun sup), finely sliced
2 stalks spring onion, finely sliced
¼ cup crisp fried shallots
Method
Boil porridge mix until soft and creamy. While porridge is cooking, heat oil in a large saucepan and fry pounded paste over low heat until fragrant. Add chicken, cook 10 minutes in the paste, then add water and Kimball Oyster Flavored Sauce.
Simmer 30 minutes until chicken is tender. Remove chicken from liquid and pan fry in a little oil to brown all sides. Cool and shred coarsely, discard bones.
To serve, ladle hot porridge into individual bowls, top with soup and sprinkle with garnish ingredients.