TAMBAH DRAMA RECIPES |
Kimball Beef Glass Noodle Salad
Preparation Time 15 minutes
Cooking Time 15 minutes
Serving Size 5 persons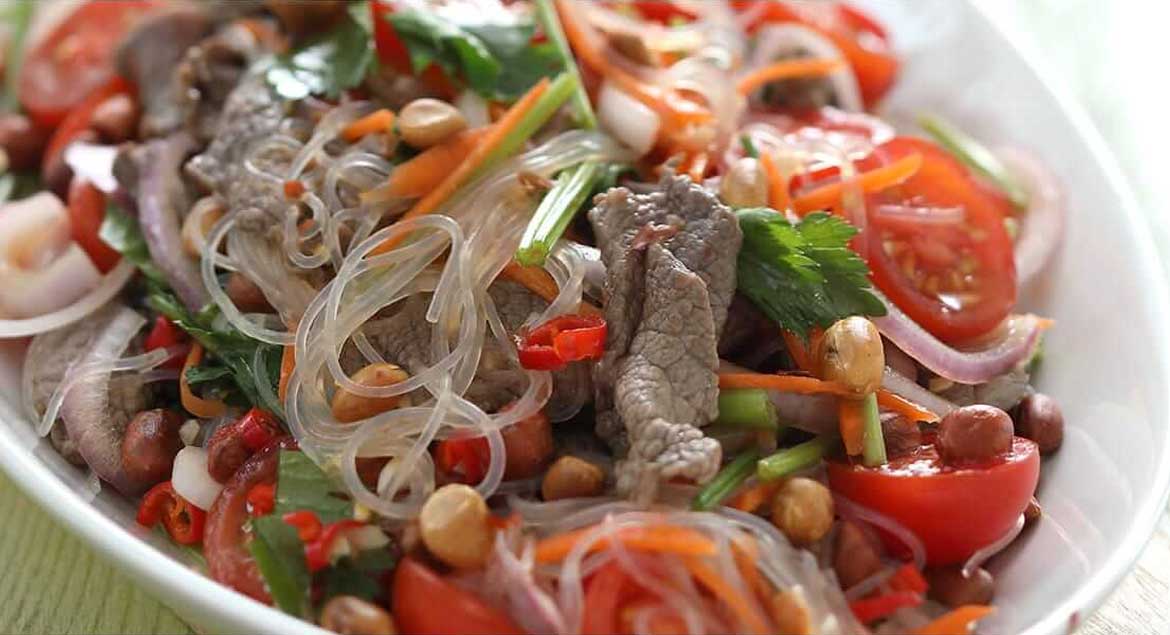 Ingredients
For salad dressing:
3 tbsp lime juice
1 tbsp Kimball Oyster Flavoured Sauce
1 tbsp Kimball Thai Chilli Sauce
2 tbsp sugar
2 cloves garlic, finely chopped


1 tbsp oil
200g tender beef, thinly sliced across the grain
50g glass noodles, blanched for 1 minute and drained
½ small carrot, finely shredded
20 cherry tomatoes, cut into halves
1 purple onion, thinly sliced
4 bird chillies, finely sliced
½ cup celery leaves (daun sup), cut into 4cm lengths
¼ cup toasted peanuts


Chef tips: Alternatively, you can also use chicken breast.
Method
Heat oil in a wok or frying pan and cook beef quickly over high heat for 5 minutes, seasoning lightly with salt and black pepper.
Transfer beef into a bowl and pour roughly half the dressing over it and leave to cool.
Just before serving, place beef and remaining ingredients in a mixing bowl and toss with remaining dressing. Serve immediately.