TAMBAH DRAMA RECIPES |
Kimball Prawn & Vegetable Omelette
Preparation Time 15 minutes
Cooking Time 20 minutes
Serving Size 5 persons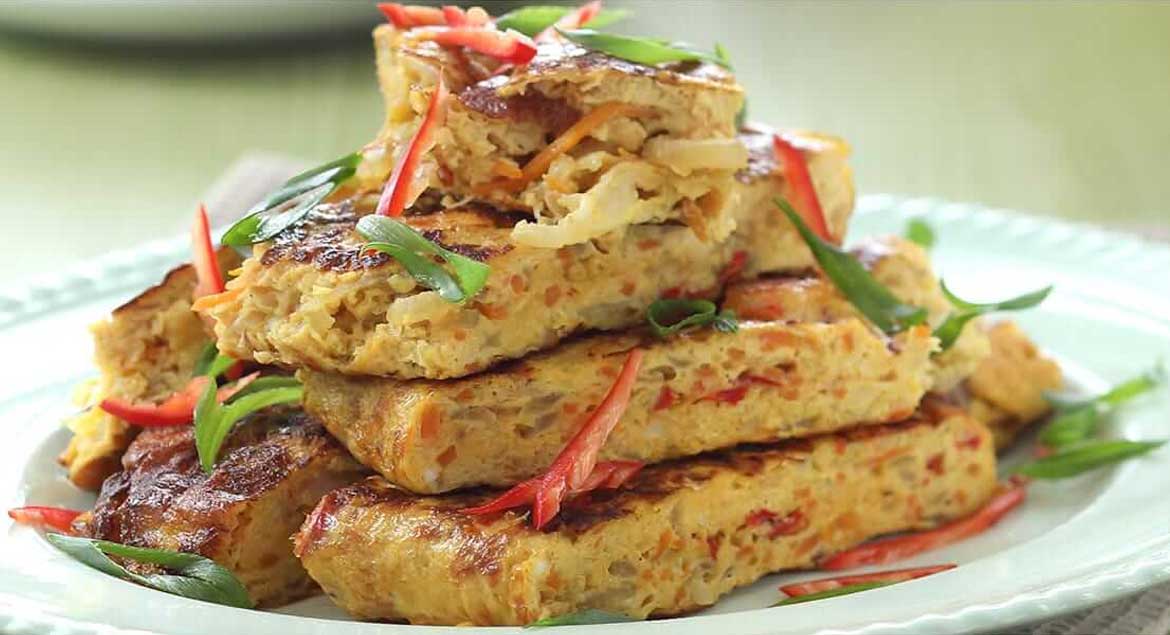 Ingredients
3 tbsp oil
1 onion, finely sliced
½ small carrot, finely shredded
1 red chilli, finely sliced
2 cabbage leaves, finely shredded
200g prawns, shelled and cut into 1cm pieces
1 tbsp Kimball Oyster Flavored Sauce
½ tsp ground white pepper
5 eggs, beaten
Method
Heat 1 tablespoon oil in a frying pan over medium heat. Stir fry onion, carrot and chilli for 5 minutes before adding cabbage and prawns. Stir-fry 5 minutes, season with Kimball Oyster Flavored Sauce and pepper and take pan off the heat.
Stir mixture into beaten eggs. Wipe pan clean and heat remaining 1 tablespoon oil over medium heat.
Pour in half the egg mixture and let it set firmly on the base before tilting pan to fold omelette into 2 to make a semi-circle. Turn down heat and cook omelette until golden brown on both sides and centre is set. Repeat with remaining half to make 2 omelettes.