TAMBAH DRAMA RECIPES |
Kimball Basil Stir Fry Chicken
Preparation Time 15 minutes
Cooking Time 25 minutes
Serving Size 4 persons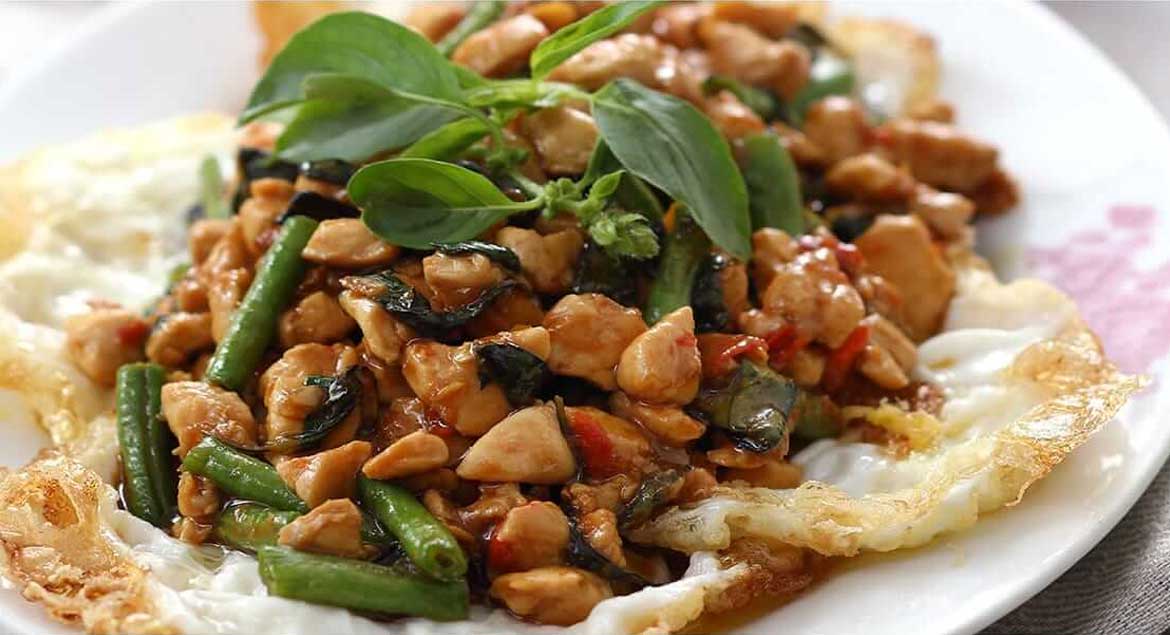 Ingredients
For sauce mix:
1 tbsp Kimball Oyster Flavored Sauce
1 tsp Cheong Chan Caramel Sauce
2 tsp fish sauce
1 tsp sugar
2 tbsp water
1 tsp cornflour


2 tbsp oil
4 cloves garlic, pounded coarsely together with 4 bird chillies
300g boneless chicken, coarsely chopped
4 long beans, cut into 3 cm lengths
2 cups thai basil leaves
For serving:
4 fried eggs (1 egg per person)
Method
Add oil from the wok and add pounded garlic and chilli. Stir-fry 3 minutes before adding chicken and long beans, cooking over high heat until chicken is firm.
Pour in sauce mix and bring it to the boil. Cook another minute, add thai basil leaves and turn off heat.
Stir to combine and spoon mixture over white rice. Serve hot with fried egg.