TAMBAH DRAMA RECIPES |
Kimball Stir Fry Cabbage & Glass Noodle
Preparation Time 15 minutes
Cooking Time 15 minutes
Serving Size 5 persons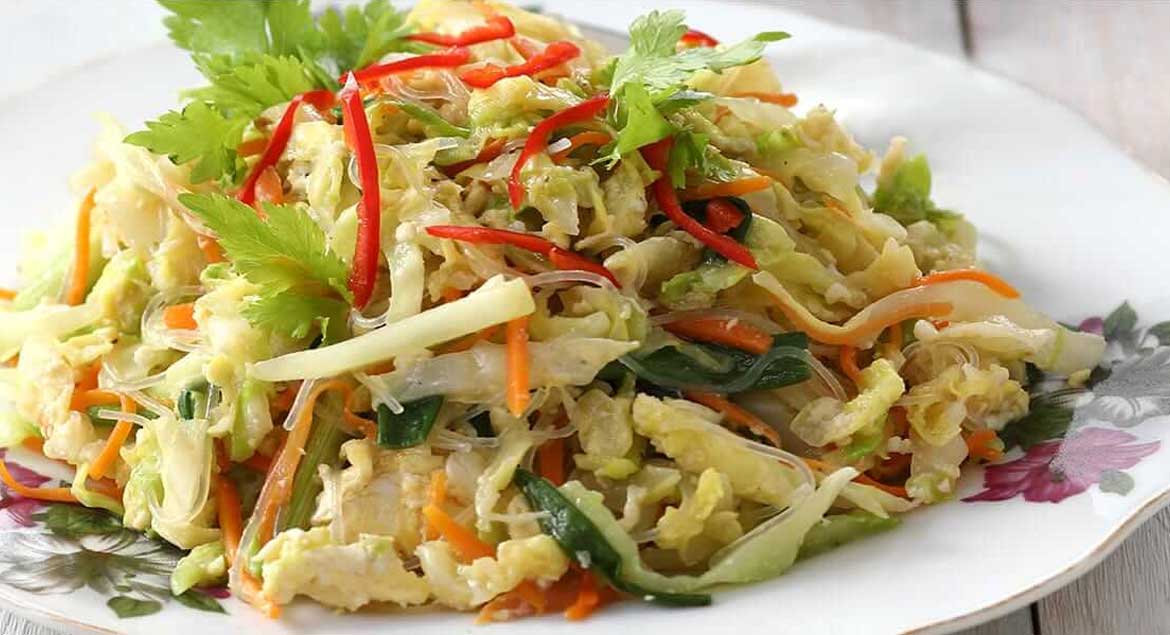 Ingredients
20g glass noodles, soaked 15 minutes and drained
2 tbsp oil
3 cloves garlic, finely chopped
½ small carrot, finely shredded
500 g cabbage, finely shredded
2 eggs, beaten
1 tbsp Kimball Oyster Flavored Sauce
2 stalks spring onion, cut into 4 cmlengths
Method
Heat oil in a wok over high heat and fry garlic until golden brown. Add carrot, cabbage and glass noodles and stir-fry over high heat for 5 – 8 minutes.
Make a well in the centre of the wok and add eggs, stirring occasionally as it begins to set.
Combine egg and vegetables, stir-frying over high heat for 6-8 minutes. Season to taste with Kimball Oyster Flavored Sauce. Add spring onion, toss for a few seconds and take pan off the heat.