TAMBAH DRAMA RECIPES |
Stir-fry Beef with Kimball Oyster Sauce
Preparation Time 15 minutes
Cooking Time 15 minutes
Serving Size 8 persons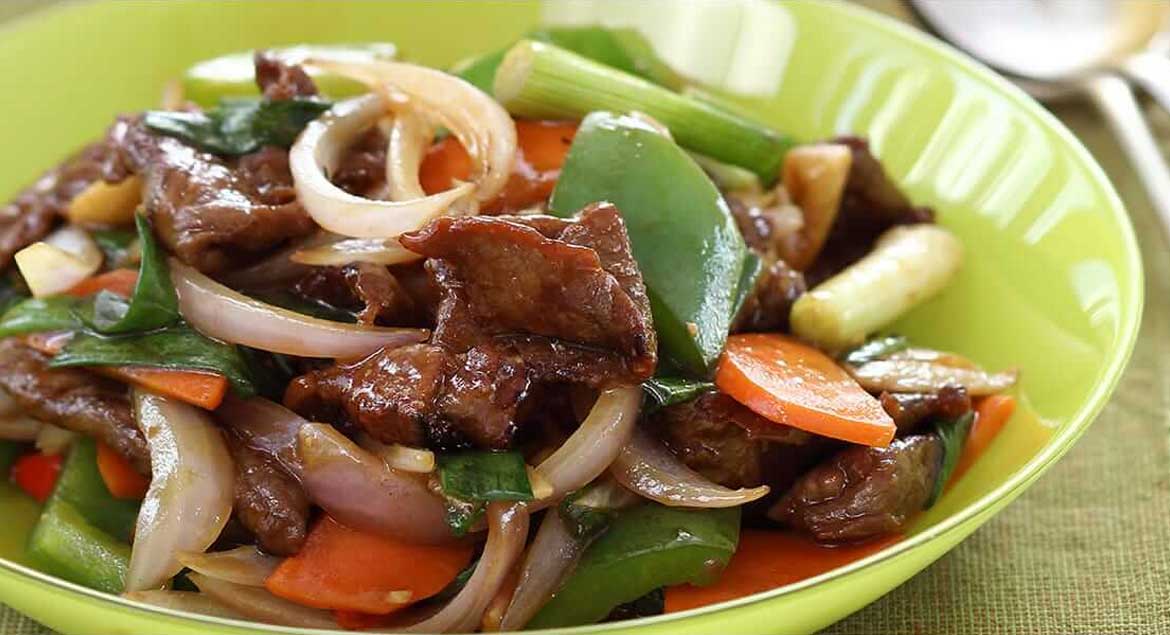 Ingredients
200g Tender beef, thinly sliced
3 tbsp Oil
2 cm Ginger, thinly sliced
3 cloves Garlic, bruised
Vegetables:
1 – 2 bird's eyes chillies, thickly sliced
1 medium-size onion, cut into thick wedges
½ small carrot, thinly sliced
¾ cup Mix vegetables, cut into bite-size pieces*
2 stalks spring onion, cut into 4cm lengths
*Red or green capsicum, broccoli or cauliflower
For marination:
1 tsp Sugar
½ tsp Salt
½ tsp Ground white pepper
1 tsp Cheong Chan Caramel sauce
2 tsp Cornflour
For sauce:
1 Tbsp Kimball Oyster Flavored Sauce, combine with 75ml water
Method
Combine sliced beef with marinade mix and set aside for 10 minutes.
Heat 1 ½ tablespoons of oil in a wok over high heat and fry ginger and garlic for 3 – 4 minutes – until golden brown. Add vegetables (except spring onion) and stir-fry on high heat 5-7 minutes. Remove vegetables from wok.
Add remaining oil to the wok and stir-fry beef over high heat for 7 - 8 minutes. Return vegetables into the pan, add sauce mix. When sauce thickens, add spring onion and cook a further 30 seconds. Serve hot with rice.