TAMBAH DRAMA RECIPES |
Kimball Kerabu Fried Rice
Preparation Time 15 minutes
Cooking Time 15 minutes
Serving Size 8 persons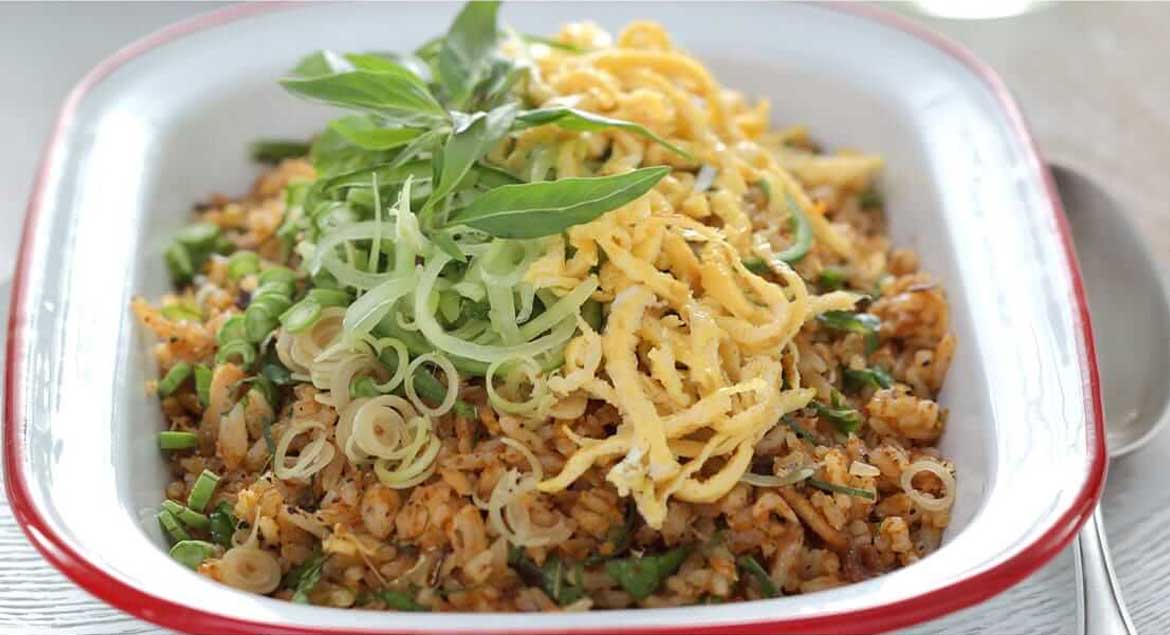 Ingredients
4 tbsp oil
5 cloves garlic, finely chopped
3cm ginger, finely shredded
3 stalks lemon grass, finely sliced
1 cup flaked cooked fish
1/3 cup Kimball Black Pepper Sauce
1/3 cup Kimball Garlic Chilli Sauce
5 cups cooked rice
1 cup thinly sliced 4-angle beans
½ cup toasted grated coconut
For garnish:
2 torch ginger buds (bunga kantan), finely sliced
½ cup finely-shredded herbs of your choice*
1 cup finely shredded cucumber
2 egg omelette, finely shredded
*Combination of daun kesum, daun selasih, ulam raja, daun kunyit.
Method
Heat oil in a wok and fry garlic, ginger and lemon grass till fragrant and golden brown. Add flaked fish, Kimball Black Pepper Sauce and Kimball Garlic Chilli Sauce. Stir-fry 5 minutes before adding rice. Cook another 10 minutes, adding 4-angle beans and toasted grated coconut after 5 minutes.
Season to taste and serve, sprinkled with garnish ingredients.