TAMBAH DRAMA RECIPES |
Kimball Chicken Masala
Preparation Time 15 minutes
Cooking Time 30 minutes
Serving Size 8 persons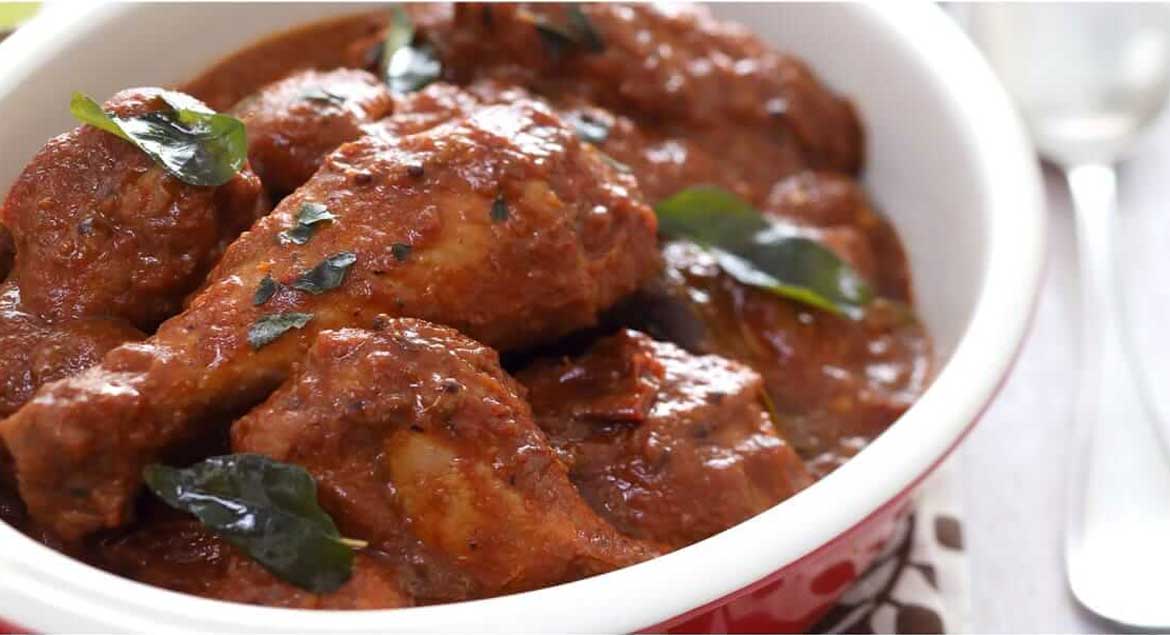 Ingredients
For marinating
1 large chicken (around 1.8kg), cut into 4cm pieces
2 tbsp Kimball Oyster Flavoured Sauce
½ cup Kimball Black Pepper Sauce
3 tbsp chilli powder
1 ½ tbsp cumin powder


Ingredients A
1/3 cup oil
1 tsp black mustard seeds
1 tsp cumin seeds,
4cm length cinnamon stick
2 stalks curry leaves


Blended
100g ginger, peeled and sliced
5 cloves garlic, sliced
2 large onions, thinly sliced
1 jar Kimball Traditional Spaghetti Sauce
Salt, to taste
Method
Place chicken in a large mixing bowl and marinate with Kimball Oyster Flavoured Sauce, Kimball Black Pepper Sauce, chilli powder and cumin. Set aside 10 minutes.
Place ginger, garlic and onions in an electric blender with ¼ cup water and grind finely. Set aside.
Heat oil in a large pan or wok over medium-high heat. Add in ingredients A. When mustard seeds pop, add blended ingredients and cook, stirring constantly, until mixture begins to brown.
Add chicken (together with any marinade) and stir-fry until chicken pieces are firm – about 15 minutes. Add Kimball Traditional Spaghetti sauce and 1 ½ cups of water. Bring mixture to the boil and then turn heat down to medium-low. Cook, stirring every now and then until chicken is tender and sauce thickens – about 20 minutes. Season with salt to taste.
Serve immediately while it's hot.