TAMBAH DRAMA RECIPES |
Kimball Black Velvet Cake
Preparation Time 15 minutes
Cooking Time 35 minutes
Serving Size 8 persons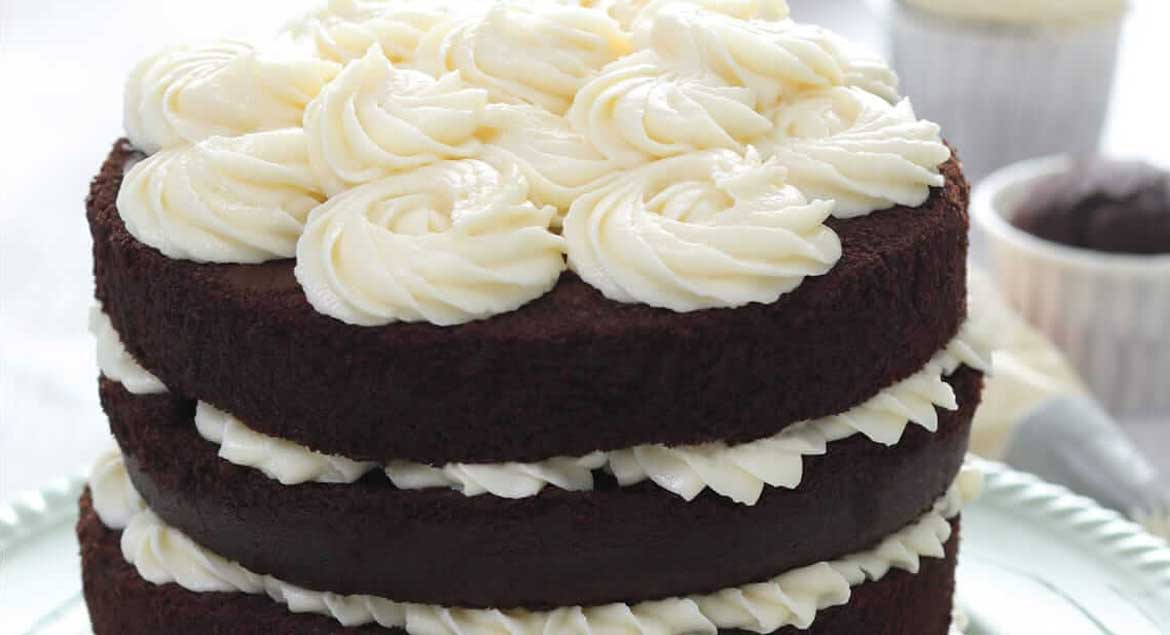 Ingredients
For cake:
280g plain flour, to sift
1 tsp bicarbonate of soda, to sift
½ tsp baking powder, to sift
½ tsp salt, to sift
Cocoa mixture (225ml hot water + 90g cocoa powder stir together until smooth)
120g butter, softened to room temperature
150g soft brown sugar
150g fine granulated white sugar
2 Tbsp thick caramel sauce
½ tsp vanilla essence
130g (¾ cup) Kimball Mayonnaise
4 eggs
For Vanilla Mayonnaise Frosting:
100g butter, softened to room temperature
½ tsp vanilla essence
450g icing sugar, to sift
150g Kimball Mayonnaise
Method
For cake: Line base of two 16 cm round cake tins with greaseproof paper and brush the sides with softened butter. Place oven rack in middle position and preheat oven to 160。C.
Mix butter, brown sugar, white sugar, thick caramel sauce, and vanilla essence together in a mixing bowl. Beat with a wooden spoon until well mixed before stirring in the eggs. Finally, add Kimball Mayonnaise.
Add 1/3 of the sifted flour mixture and mix by hand until combined. Add 1/3 of the cocoa mixture and stir in. Continue adding flour and cocoa mixture alternately until both are used up. Transfer batter into prepared tins and bake in preheated oven for 30 – 35 minutes. Test for doneness by inserting a skewer in the centre of the cake – if it comes out clean (without sticky crumbs clinging to it), the cake is done. Cool cake in tin for 10 minutes before gently loosening cake around the edges with a palette knife. Upturn to cool on a wire rack. Split each cooled cake horizontally, making 4 layers.
For frosting: Cream butter and half the icing sugar in a mixing bowl until mixture is smooth and creamy. Add remaining icing sugar and Kimball Mayonnaise and continue beating on low speed until frosting is fluffy. Avoid over-beating. Sandwich cake layers with frosting and either spread frosting or pipe rosettes on the top of the cake.