TAMBAH DRAMA RECIPES |
Kimball Fish Head & Tofu Soup
Preparation Time 15 minutes
Cooking Time 30 minutes
Serving Size 5 persons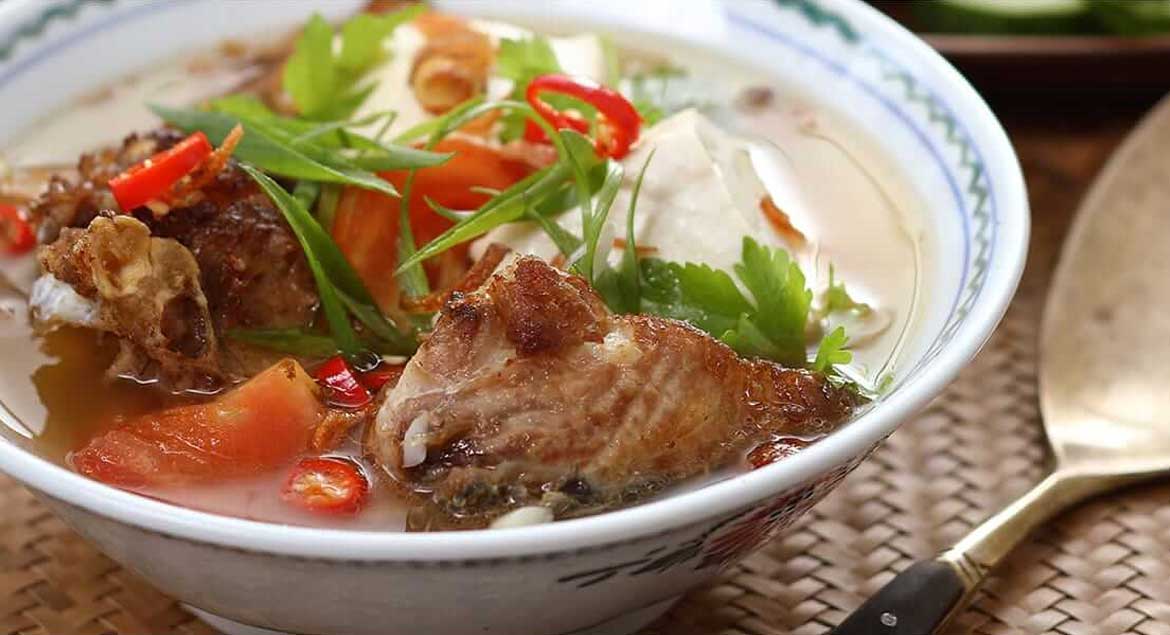 Ingredients
600g Fish head, cut into 6cm pieces
¼ cup Oil
4 cloves Garlic, roughly chopped
3cm Ginger, finely sliced
1 litre Water
1 Tbsp Kimball Oyster Flavored Sauce
2 cakes White soft tofu, cut into 5cm chunks
2 Tomato
For garnishing:
2 stalks Spring onion, sliced finely
1 stalk Celery leaves, sliced finely
3– 4 Tbsp Crispy fried shallots
Method
Heat oil in a wok over medium heat and fry fish head pieces in batches until lightly browned, removing them onto a plate as they cook.
Heat 2 tablespoons oil in a saucepan and fry garlic and ginger until golden brown. Add water, bring to the boil and add Kimball Oyster Flavored Sauce and fried fish head. Simmer 15 minutes.
Add tofu and tomatoes, then simmer 5 minutes. Sprinkle with garnishes and serve hot with rice.