TAMBAH DRAMA RECIPES |
Kimball Cantonese Fried Noodles
Preparation Time 15 minutes
Cooking Time 20 minutes
Serving Size 5 persons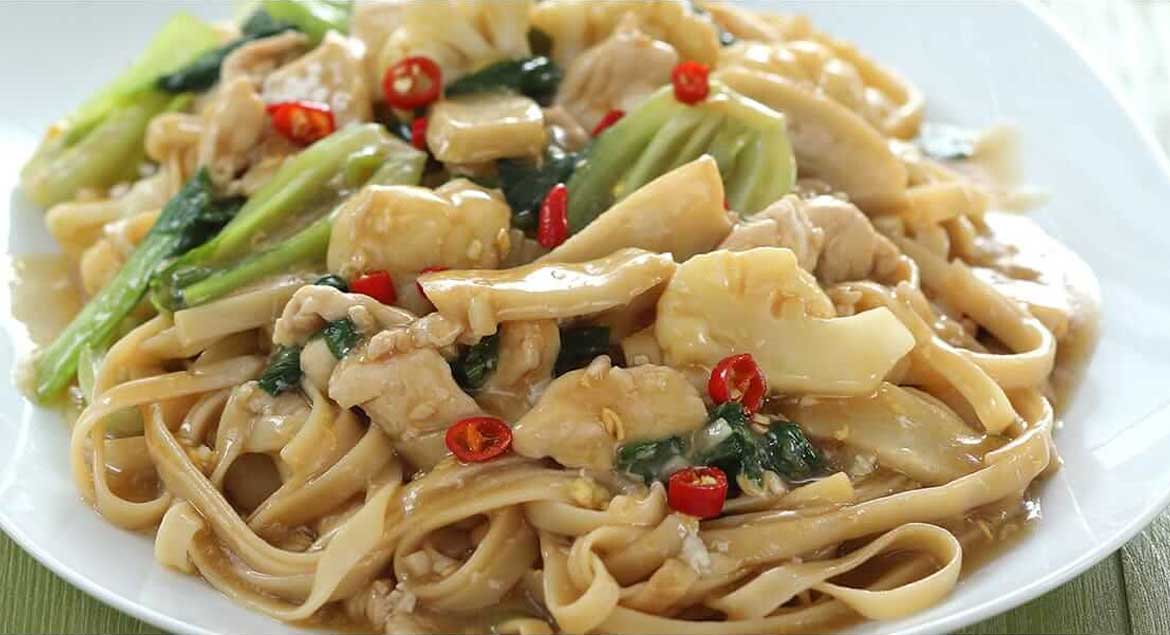 Ingredients
For gravy mix:
2 cups water
1 tbsp Kimball Oyster Flavored Sauce
1 tbsp light soy sauce
1 ½ tbsp cornflour


200g Kimball Fettucine, cooked as per instructions on packaging
3 tbsp oil
1 tbsp light soy sauce
5 cloves garlic, finely chopped
1 cup cauliflower, cut into bite-size pieces
200g boneless chicken, thinly sliced
2 pcs fish cake, thinly sliced
6 stalks pak choy, cut into 5cm length
1 egg, beaten
Salt, to season
Pepper, to season
Method
Heat 1 tablespoon oil in a wok and quickly stir-fry fettucine over high heat, seasoning with the soy sauce. Transfer onto large serving platter.
Heat remaining oil in wok and fry garlic until golden brown. Add cauliflower, stir-fry 5 minutes before adding chicken and fish cake. Cook 5 minutes. Stir gravy mix, pour into wok and bring to boil.
Add pak choy, cook 3 minutes and season with salt and pepper to taste. Drizzle in beaten egg, boil once and turn off heat. Pour over noodles and serve immediately.