TAMBAH DRAMA RECIPES |
Kimball Beef Peanut Sauce
Preparation Time 15 minutes
Cooking Time 1 hour
Serving Size 8-10 persons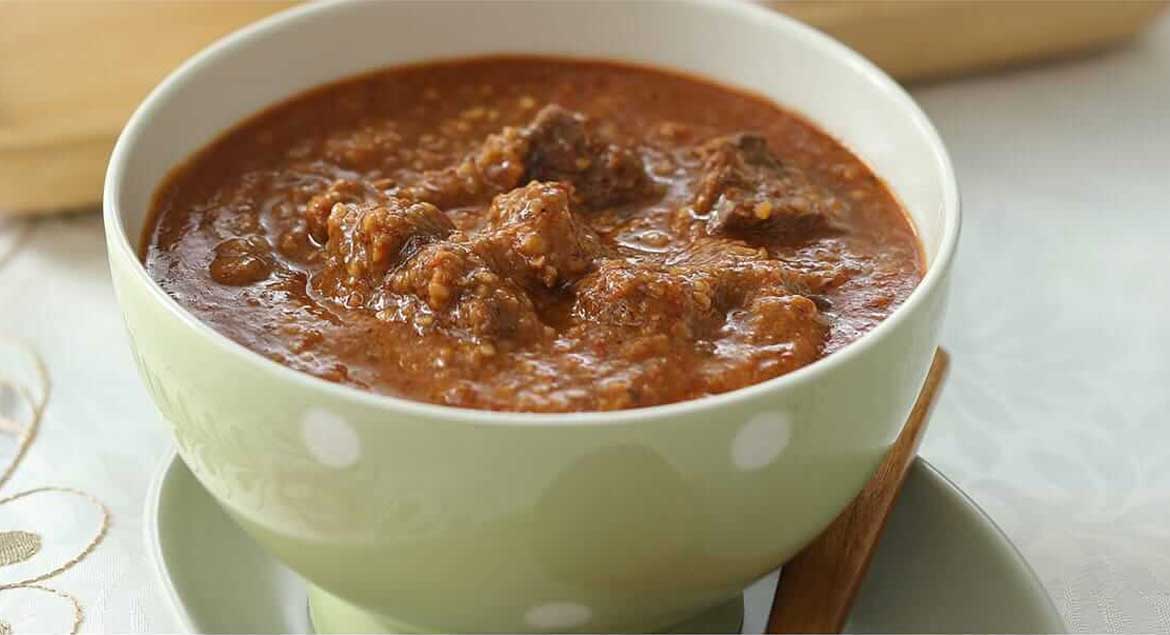 Ingredients
Ingredient A (blend into fine paste):
20g dried chillies, cut 3 cm lengths, soaked in hot water until softened & drained
200g onions, sliced
3 cloves garlic, sliced
½ cup water
400g raw peanuts
500g beef, cut into 3 cm cubes
2 Tbsp Kimball Oyster Flavored Sauce
1/3 cup oil
3 stalks lemon grass, trimmed & bruised
1.2 litre water
1 Tbsp tamarind paste
½ cup Kimball Chilli Sauce
2 tsp salt
2- 3 Tbsp sugar
Method
Grill peanuts in a wok over medium heat for 20 minutes and stir constantly. Then, cool it and chop finely in electric chopper. Set aside.
Marinade beef with Kimball Oyster Flavored Sauce for 10 minutes. Set aside.
Heat oil over medium heat in wok. Cook ingredients A, stirring constantly until oil separates. Then, add beef and lemon grass to the pan and cook, stirring, until beef is tender.
Add water and chopped peanuts, bring to the boil and simmer on low heat for 30 minutes, stirring occasionally, until sauce thickens. Add tamarind paste, Kimball Chilli Sauce, salt, sugar and simmer for another 15 minutes, taste and adjust seasonings. Serve with traditional rice cubes.
TIP: You can also replace beef with either boneless chicken or lamb based on your preference.