TAMBAH DRAMA RECIPES |
Kimball Rice Casserole
Preparation Time 15 minutes
Cooking Time 40 minutes
Serving Size 5 persons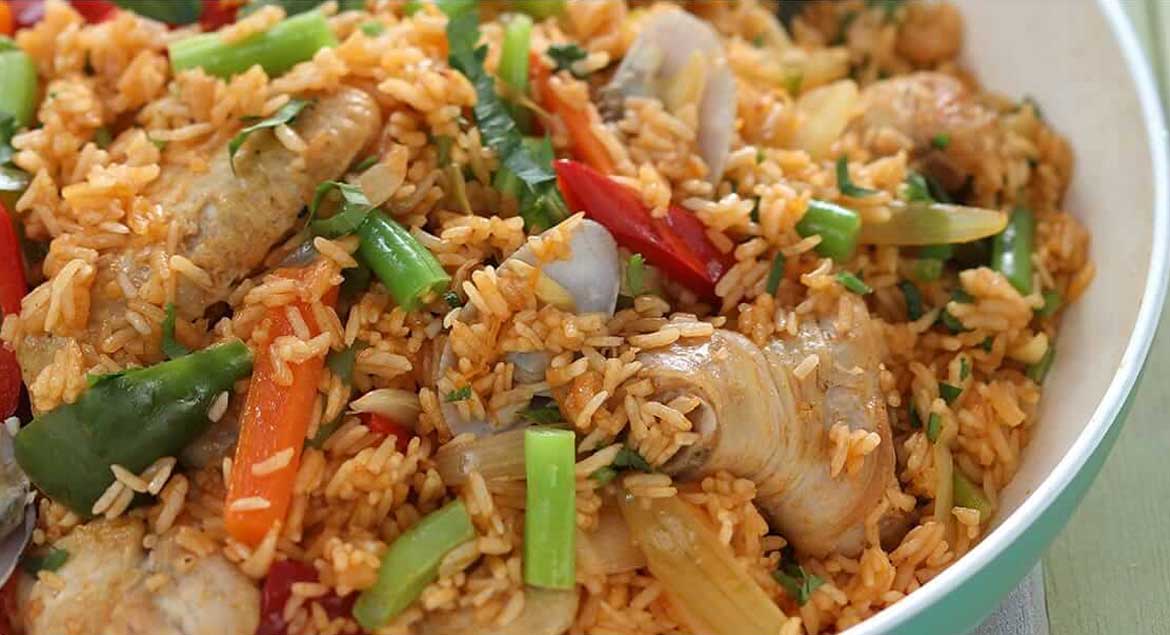 Ingredients
3 tbsp oil
500g chicken, cut into 5cm pieces, lightly seasoned with salt and pepper
1 large onion, cut into thin wedges
1 carrot, cut into thick 5cm strips
1 green capsicum, thickly sliced
1 red capsicum, thickly sliced
3 cloves garlic, thickly sliced
500g rice, washed and drained
1 cup Kimball Tomato Soup
1 tbsp Kimball Oyster Flavored Sauce
375ml water
10 french beans, cut into 3cm lengths
Method
Heat oil in a large pan and fry chicken till lightly browned. Remove chicken pieces and set aside. Add onion, carrot, capsicum and garlic to the pan, cooking on medium heat for 10 minutes. Stir in rice, toss 5 minutes.
Add Kimball Tomato Soup, Kimball Oyster Flavored Sauce and water. Bring to the boil and cook until most of the liquid has been absorbed.
Place chicken and french beans on top of rice, cover pan and turn down heat to low. Cook for 20 minutes, without lifting the cover. Serve while it's hot.