TAMBAH DRAMA RECIPES |
Brown Rice Kimchi Porridge
Preparation Time 5 minutes
Cooking Time 25 minutes
Serving Size 4 pax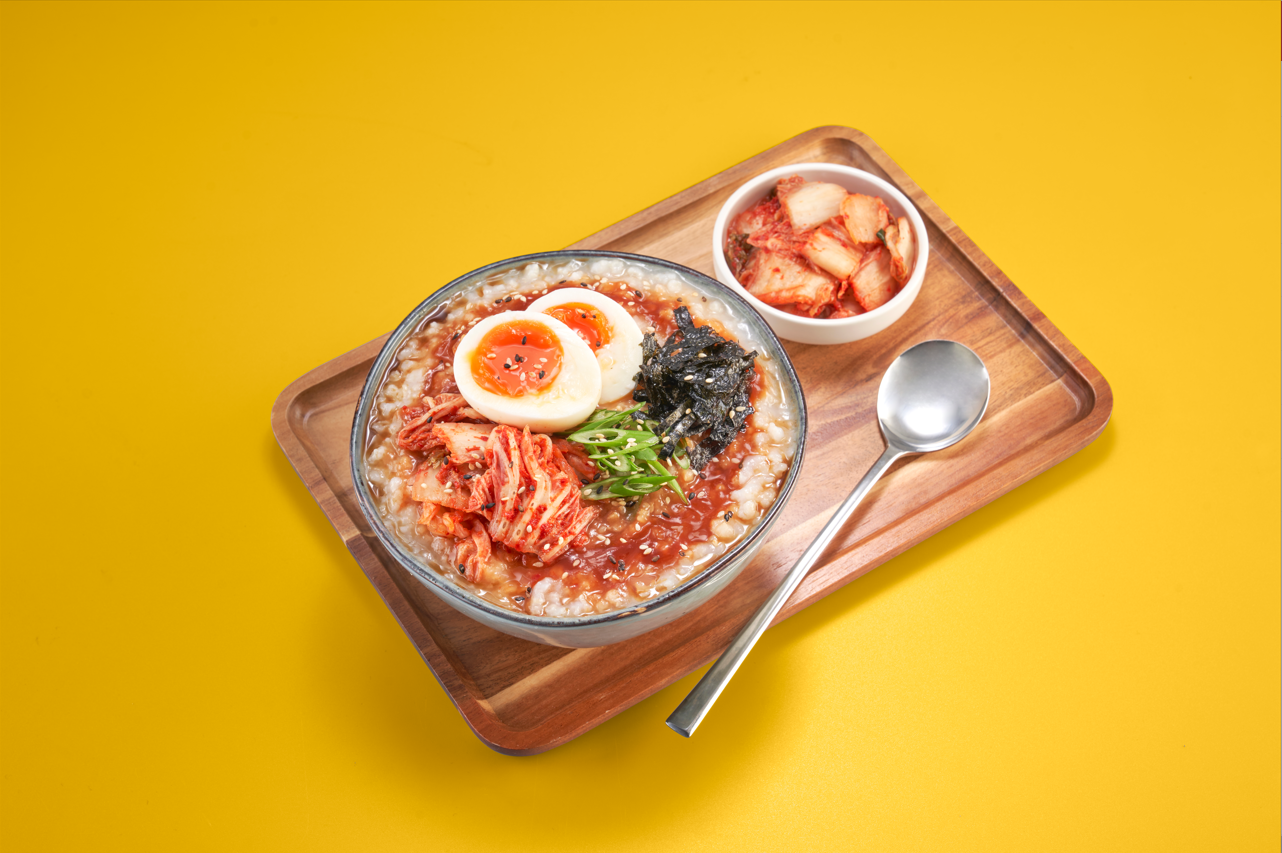 Ingredients
2 Tbsp

Kimball Chilli Sauce 

1 Tbsp

Kimball Tomato Ketchup 

4 Tbsp

Kimball Oyster Sauce 

150g

Kimchi, chopped

 

2 Cups

Brown rice 

 

8 Cups

Water

 
       

For garnishing

: 
2 Nos

Egg, soft boiled at 6 mins

 

Black and white sesame seeds

 

Sesame oil

 

Seaweed strips

 

Chopped spring onions

 
Method
Boil brown rice with water until desired consistency.
Add in all ingredients and bring to a gentle boil for 1-2 minutes.
Dish up and top it up with the garnishing ingredients.