TAMBAH DRAMA RECIPES |
Buttermilk Spiral with Beef Sausage & Mixed Vegetables
Preparation Time 10 minutes
Cooking Time 10 minutes
Serving Size 2–3 pax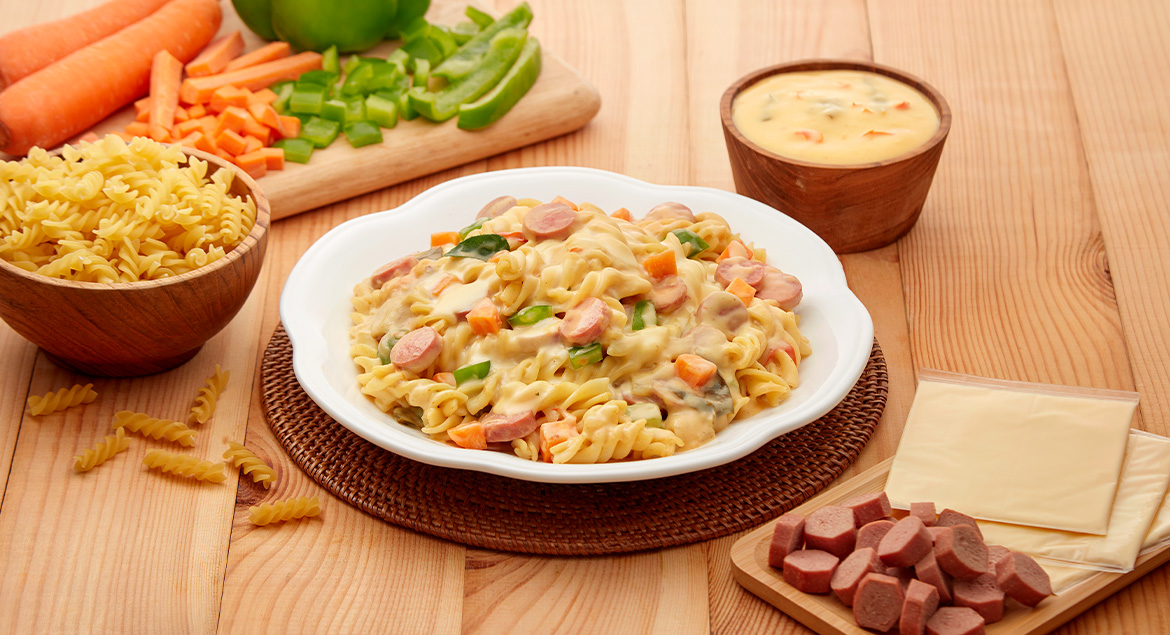 Ingredients
1 can Kimball Creamy Buttermilk Pasta Sauce
150g Kimball Spiral, cook as per packet instructions
2 tbsp Butter
6 pcs Beef sausages, sliced thinly
30g Yellow onion, diced
50g Green capsicum, diced
50g Carrots, diced
½ cup Water
4 slices Cheddar cheese, thinly sliced
Method
Heat up the butter in a frying pan and sauté the beef sausages till golden brown. Toss in onions, green capsicum and carrots, stir fry till carrots are soft.
Then, add in Kimball Spiral, Kimball Creamy Buttermilk Pasta Sauce and water. Stir well and simmer for 1 minute.
Turn down the heat, sprinkle the cheese on top and stir well. Dish up and serve hot.