TAMBAH DRAMA RECIPES |
Cabbage Fried Rice with Chicken
Preparation Time 5 minutes
Cooking Time 10 minutes
Serving Size 3–4 pax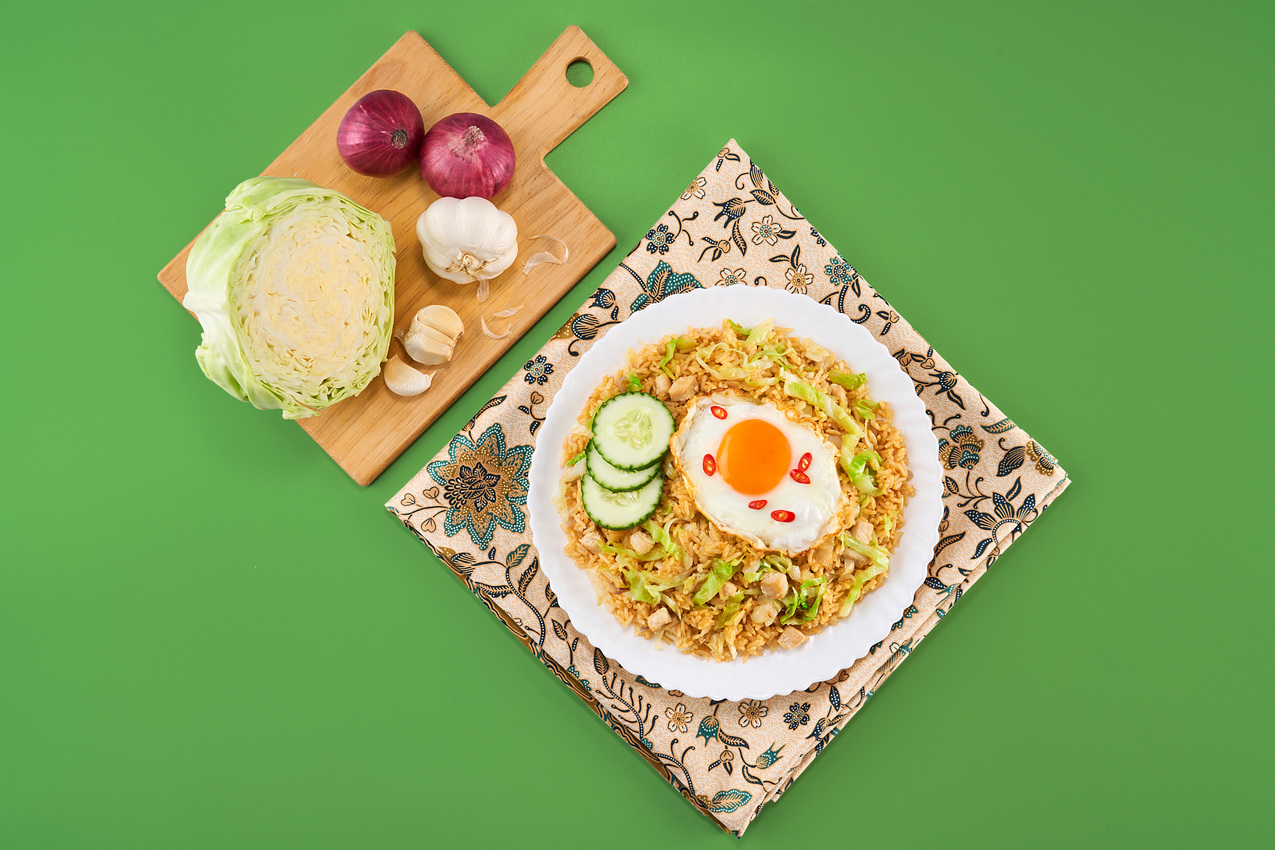 Ingredients
1 Tbsp

Kimball Chili Sauce

 

1 Tbsp

Kimball Oyster Sauce

 

½ Tsp

Cheong Chan Cooking Caramel

 

Oil For Frying

 

20g

Onion, Finely Diced

 

1 Pip

Garlic, Minced

 

200g

Cabbage/ Thinly Sliced

 

200g

Chicken Breast, Diced

 

3 Cups

Cooked, Overnight Rice

 

Salt And Pepper To Taste

 
Method
Heat up oil in a frying pan and sauté onion and garlic until fragrant. Add in cabbage and stir fry until soft. Then, add in chicken and stir fry until cooked.
Next, add in rice, all Kimball Sauces and Cheong Chan Cooking Caramel. Mix well and stir fry for 2-3 minutes.
Lastly, season with salt and pepper. Dish up and serve immediately.