TAMBAH DRAMA RECIPES |
Chicken Bread Curry Puff
Preparation Time 10 minutes
Cooking Time 15 minutes
Serving Size 4-5 pax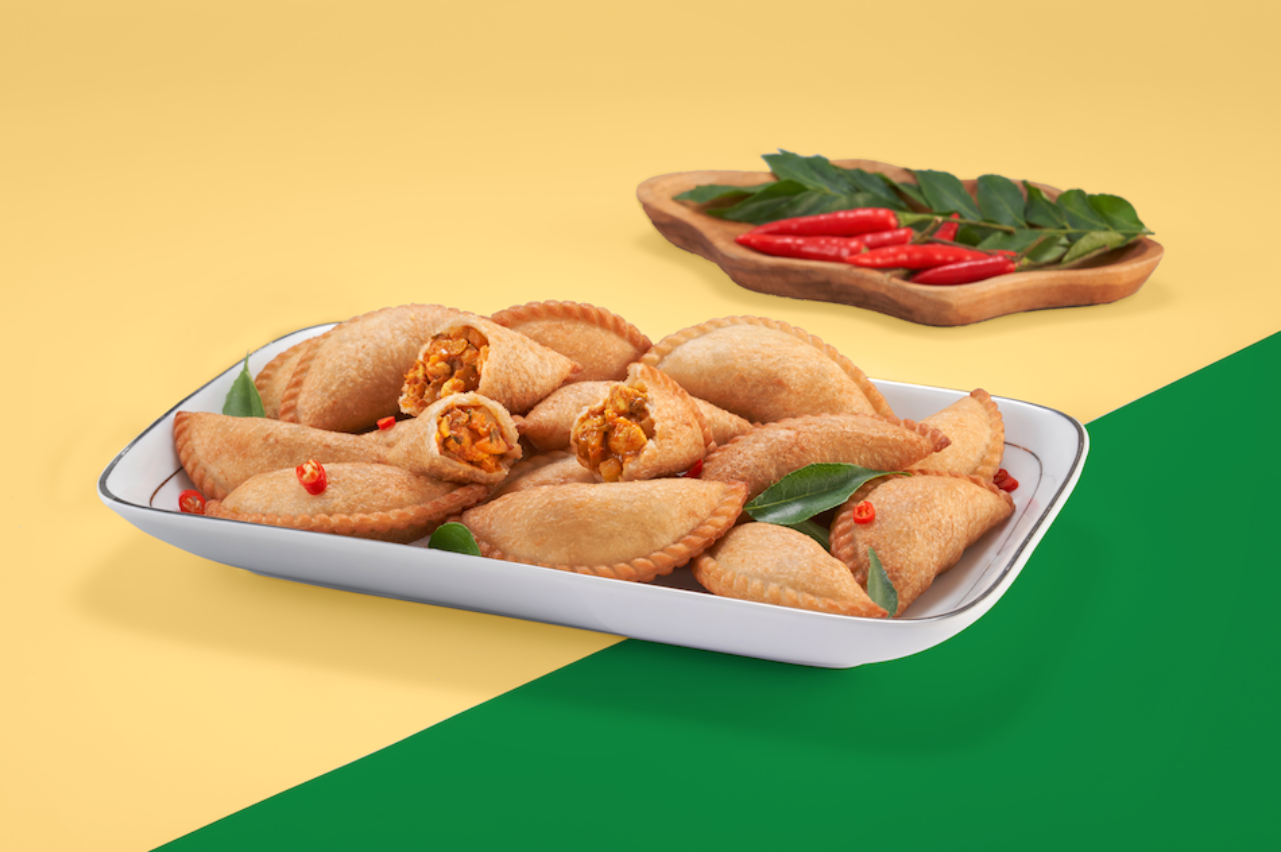 Ingredients
½ Tbsp Kimball Chilli Sauce
½ Tbsp Kimball Tomato Ketchup
1 Tbsp Kimball Oyster Sauce
80g Onions, Finely Diced
160g Potato, Finely Diced
2-3 Sprigs Curry Leaves, Finely Sliced
200g Chicken Breast, Finely Diced
2 Tbsp Meat Curry Powder
1/3 Cup Water
16 Slices Bread
2 Tbsp Cornstarch + Water, Make A Thick Paste
Oil For Cooking And Deep Frying
Method
Heat up 2 tbsp of oil in a frying pan and sauté onions till fragrant. Then, add in potatoes and curry leaves, and stir fry till the potatoes are soft.
Add in the chicken and fry till cooked through. Then, add in curry powder and all Kimball Sauces and water. Bring to a gentle boil and simmer for a further 1-2 minutes until the mixture thickens. Dish up and leave to cool.
Take a slice of bread and roll it to flatten and place a tablespoon of filling in the centre of the bread. Spread the cornstarch mixture around the filling to act as glue and fold the bread in half and use the rim of a glass to cut out a half moon shape. Lastly, use a fork to crimp the edges of the curry puff.
Deep fry till golden brown on medium heat.