TAMBAH DRAMA RECIPES |
Kimball Chicken Paprik with Rice
Preparation Time 15 minutes
Cooking Time 20 minutes
Serving Size 4 persons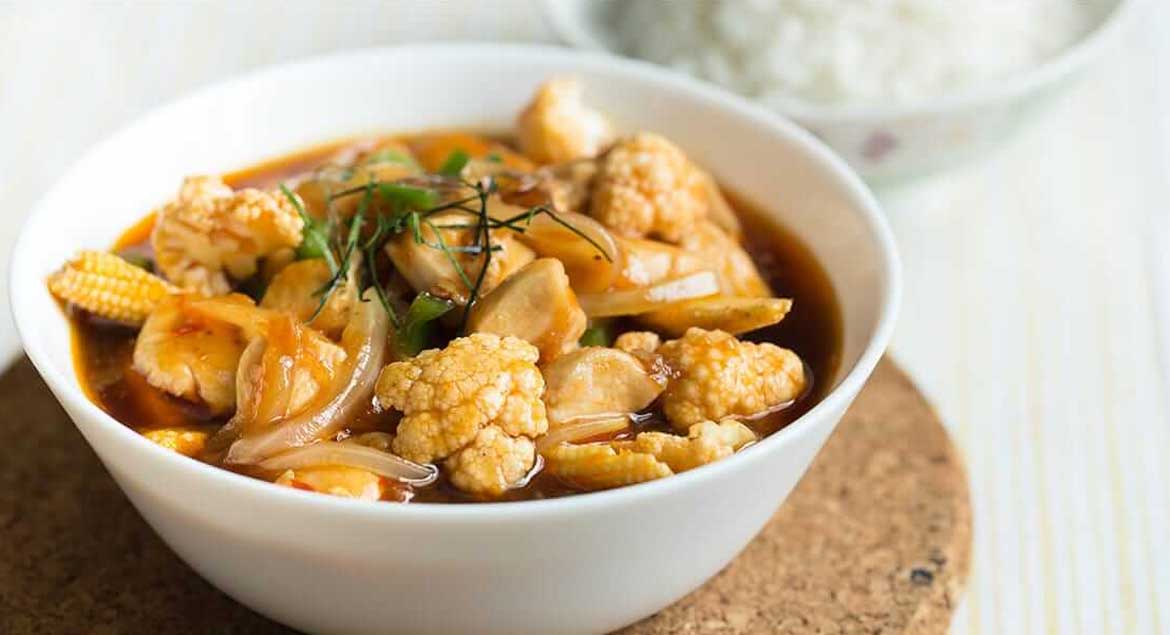 Ingredients
3 tbsp oil
200g chicken breast, diced
¼ cup Kimball Thai Chilli Sauce
3 tbsp Kimball Tomato Ketchup
2 tbsp Kimball Oyster Flavoured Sauce
½ tsp thick soy sauce
¾ cup water
1 onions, sliced
100g cauliflower, cut into florettes
100g green pepper, diced
100g mini sweet corn, sliced
100g carrot, sliced
2 kaffir lime leaves, torn
1 tsp cornflour + 1 tbsp water
salt, to taste
sugar, to taste
4 portions rice, to serve
Sauce
3 shallots
2 cloves garlic
2 candlenuts
Method
Heat up oil and sauté blended ingredients until aroma rises.
Add chicken, Kimball Thai Chilli Sauce, Kimball Tomato Ketchup, Kimball Oyster Flavoured Sauce, soy sauce and water. Stir until gravy boils.
Add in onions, vegetables and kaffir lime leaves. Cover and cook vegetables until tender.
Add cornflour mixture then stir until thick. Season to taste. Serve with rice.