TAMBAH DRAMA RECIPES |
Kimball Malay-styled Red Chicken Curry
Preparation Time 15 minutes
Cooking Time 25 minutes
Serving Size 4 persons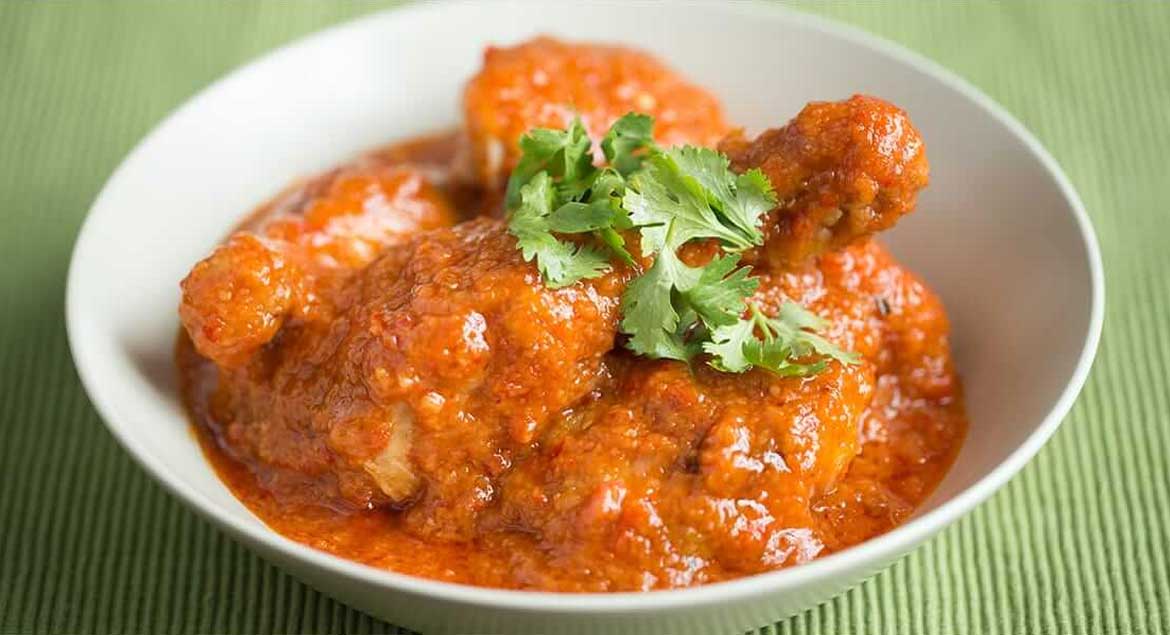 Ingredients
500g chicken pieces
¼ tsp turmeric powder
½ cup Kimball Traditional Spaghetti Sauce
3 tbsp Kimball Chili Sauce
¾ - 1 cup water
3 tbsp oil, for frying
salt, to taste
sugar, to taste
Blended
2 red chillies, deseeded
1 onion
4 shallots
2 cloves garlic
2 stalks lemongrass
3 candlenuts
50ml water
Method
Rub chicken with turmeric powder and salt.
Heat oil in pan. Fry chicken until half-done and set aside.
Sauté blended paste until oil rises to the top.
Add Kimball Traditional Spaghetti Sauce, Kimball Chili Sauce, chicken and water.
Cover and cook until chicken is done and gravy is thick. Season to taste.