TAMBAH DRAMA RECIPES |
Kimball Kerabu Pasta
Preparation Time 15 minutes
Cooking Time 15 minutes
Serving Size 4 persons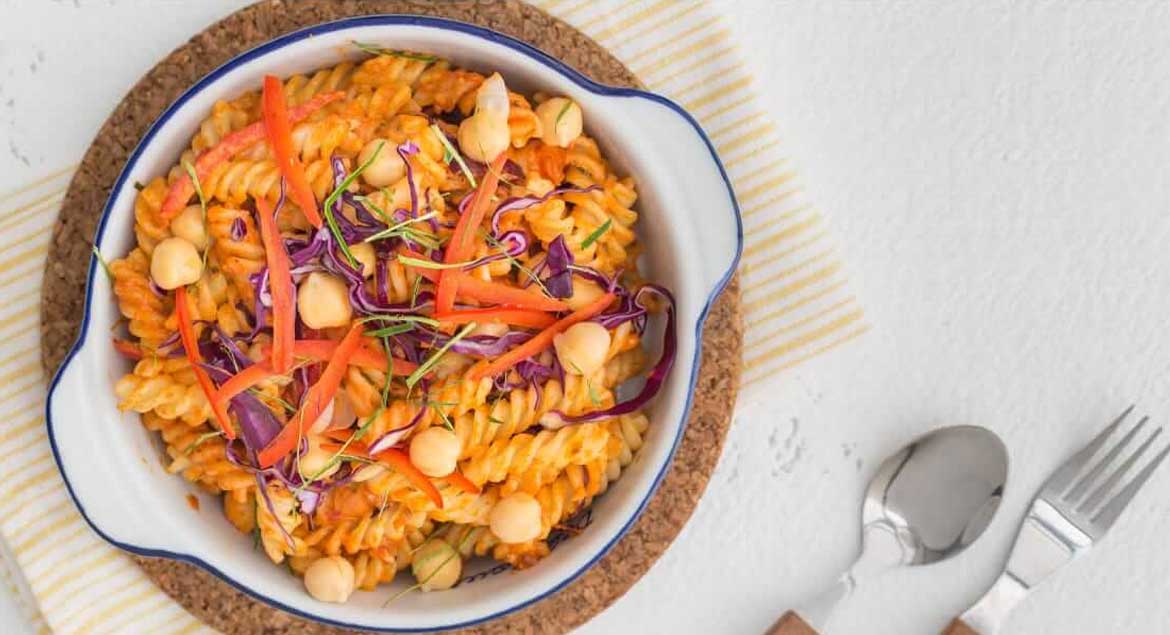 Ingredients
For Sauce
350g Kimball Basil & Garlic Spaghetti Sauce
½ cup crunchy peanut butter
½ cup Kimball Thai Chilli Sauce
200g Kimball Spiral, cooked as per instruction on packaging
1 can Kimball Chick Peas
2 cup purple cabbage, thinly sliced
1 cup red pepper, thinly sliced
4 stalks Kaffir lime leaves, finely chopped
Salt, to taste
Ground black pepper, to taste
Method
Stir and heat up ingredients for sauce on low heat until hot. Set aside.
Combine Kimball Spiral and Kimball Chick Peas in a large bowl.
Mix in cabbage, red pepper and kaffir lime leaves.
Add the sauce, some salt and black pepper and toss well.
Ready to serve.
Chef's tip: You can also add cooked chicken or beef sausages.