TAMBAH DRAMA RECIPES |
Kimball Meatball Fettuccine
Preparation Time 15 minutes
Cooking Time 25 minutes
Serving Size 4 persons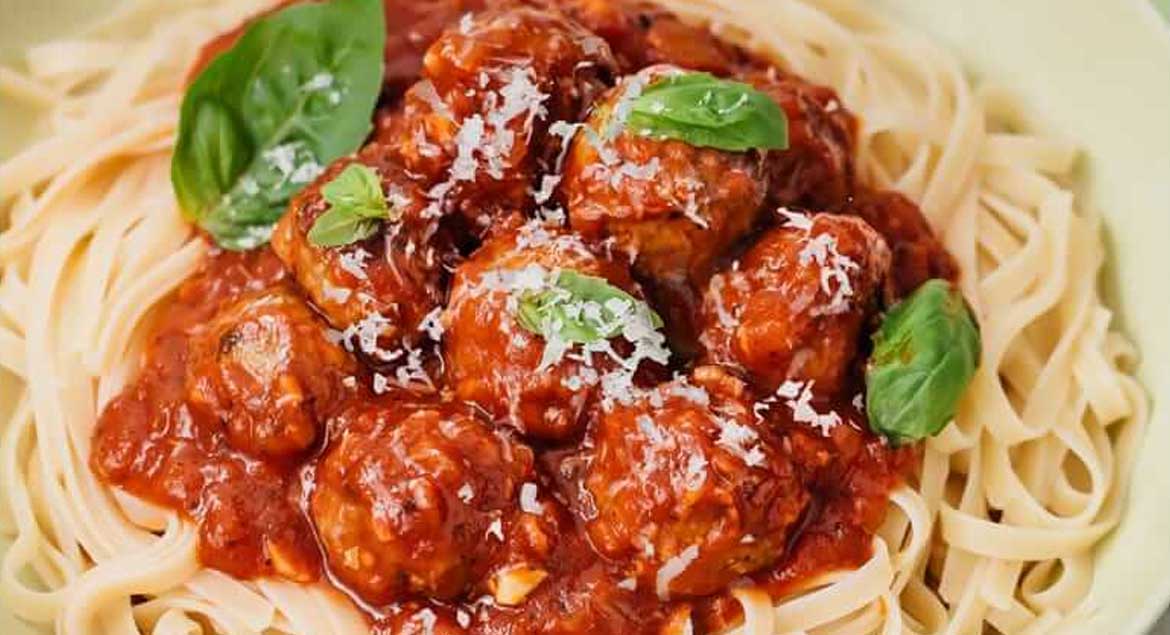 Ingredients
A
300g beef, minced
1 egg
1 large onion, finely chopped
½ cup breadcrumbs
1 tsp cornstarch
1 tsp Kimball Oyster Flavoured Sauce
½ tsp light soy sauce
Salt, to taste
Ground black pepper, to taste
B
1 tbsp cooking oil
6 cloves garlic, finely chopped
1 large onion, finely chopped
700g Kimball Basil & Garlic Spaghetti Sauce
½ cup beef stock
1 tsp dried Italian herbs
1 tsp brown sugar
Salt, to taste
Ground black pepper, to taste
400g Kimball Fettuccine, cooked as per instructions on packaging Parmesan cheese, grated
Method
To make meatball: mix all Ingredients A in a bowl. Shape mixture into small balls. Steam for 8-10 minutes. Set aside to cool.
Heat oil in a frying pan. Add in meatballs and fry until golden brown. Set aside.
Add garlic and onion to the pan. Sauté until fragrant.
Add Kimball Basil & Garlic Spaghetti Sauce and beef stock. Simmer for a few minutes.
Add dried Italian herbs, brown sugar, salt, black pepper and meatballs. Stir well.
Pour meatball sauce over Kimball Fettuccine.
Sprinkle Parmesan cheese and give it a quick toss. Serve immediately.
Chef's tip: If you prefer, beef can be replaced with chicken or lamb.