TAMBAH DRAMA RECIPES |
Kimball Seafood Pasta
Preparation Time 10 minutes
Cooking Time 20 minutes
Serving Size 4 persons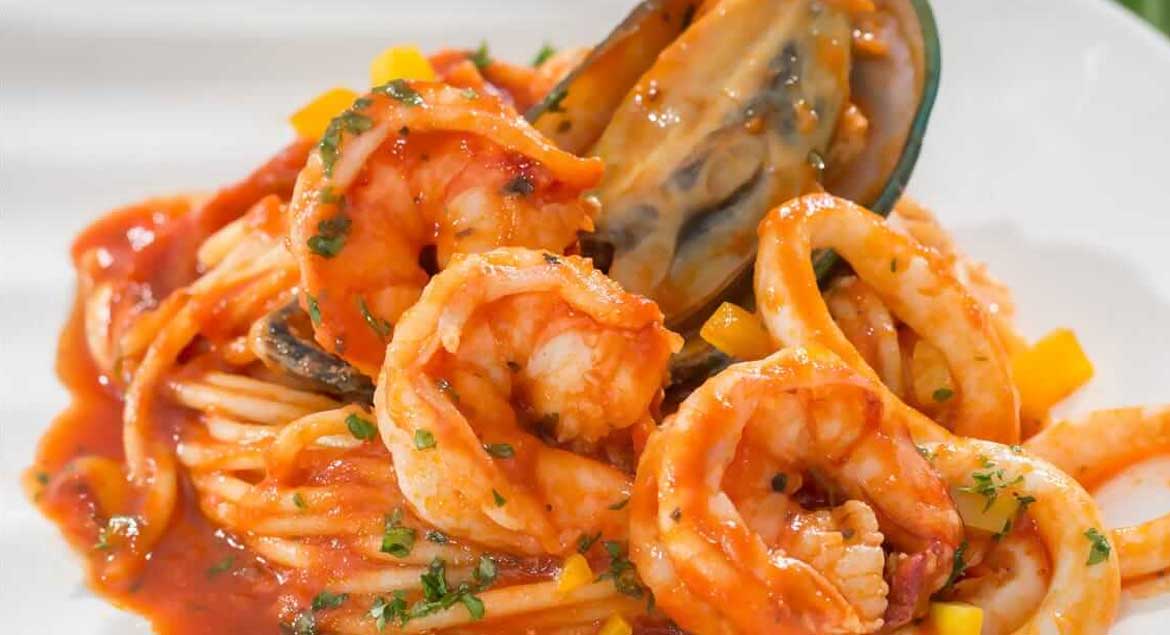 Ingredients
3 tbsp olive oil
1 large onion, chopped
1 yellow bell pepper, diced
3 fresh tomatoes, boiled and chopped
200ml water
450g Kimball Tomato Puree
1 tsp paprika powder
100g squids, cut into rings
100g medium-sized prawns, shelled and deveined
6 green mussels
Salt, to taste
Ground black pepper, to taste
400g Kimball Spaghetti, cooked as per instructions on packaging
2 tbsp fresh parsley, chopped
Method
Heat olive oil in pan. Sauté onion over low heat, stirring occasionally for few minutes.
Add bell pepper, tomatoes, water, Kimball Tomato Puree and paprika. Bring to boil.
Add squids, prawns, green mussels and simmer for a few minutes more.
Add salt and pepper to taste. Stir well and bring to the boil then reduce heat. Simmer for 8-10 minutes or until sauce is quite thick.
Pour seafood sauce over Kimball Spaghetti.
Garnish with chopped parsley and serve at once.
Chef's tip: Other seafood such as fish and scallops can also be added.