TAMBAH DRAMA RECIPES |
Kimball Sweet Macaroni Griddle Cake
Preparation Time 20 minutes + 2 hours (proving)
Cooking Time 30 minutes
Serving Size 4 persons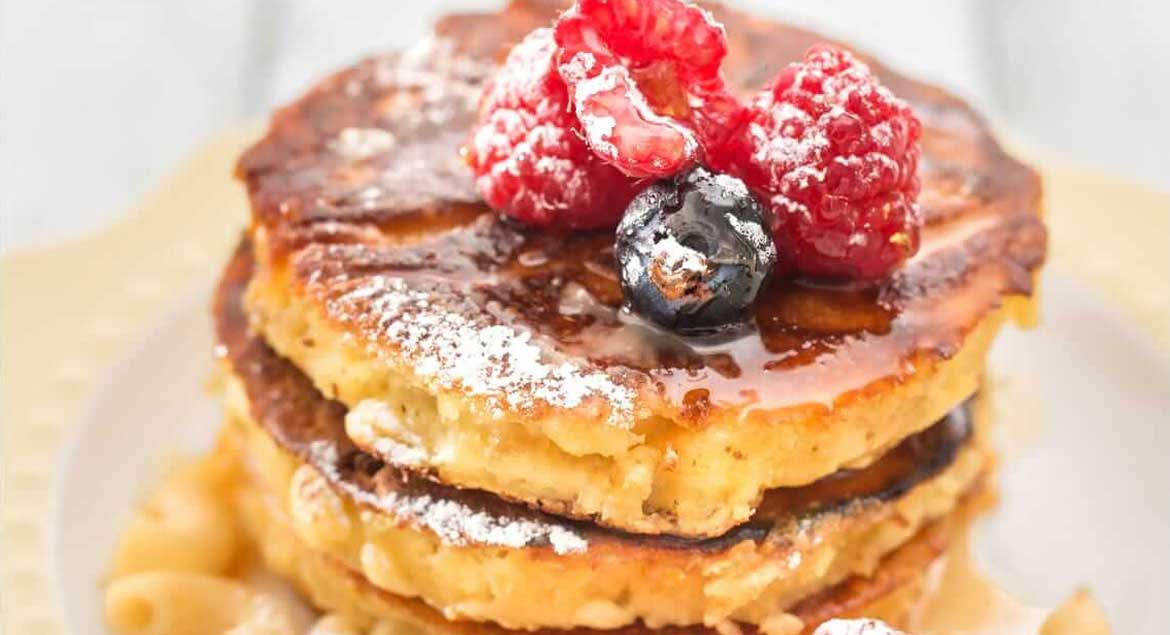 Ingredients
A
1 tsp instant yeast
½ tsp fine sugar
2 tbsp warm water
B
250g plain flour
¼ tsp baking soda
¼ tsp baking powder
20g butter
Salt, to taste
80g fine sugar
1 grade A egg
285ml fresh milk
100g Kimball Macaroni, cooked as per instructions on packaging Oil, greasing
Method
Mix A and allow to rise for 10 minutes.
Sift flour, baking soda,baking powder and salt. Rub butter into flour until mixture looks like breadcrumbs.
Beat sugar and egg until sugar dissolves. Add into flour. Add in milk and yeast mixture. Mix until smooth then set aside for 2 hours. Add Kimball Macaroni. Stir well.
Grease a non-stick pan and round ring mould. Place mould onto pan.
Spoon batter into mould and cook over low heat until golden brown.
Remove mould and turn over to cook the top.
Repeat steps 5-7 until the batter is used up.
Chef's tip: You can serve with jam, peanut butter, maple syrup or honey.
If making a large cake, transfer to a grill to cook the top.