TAMBAH DRAMA RECIPES |
Kimball Spicy Spaghetti Bolognese
Preparation Time 20 minutes
Cooking Time 20 minutes
Serving Size 4 persons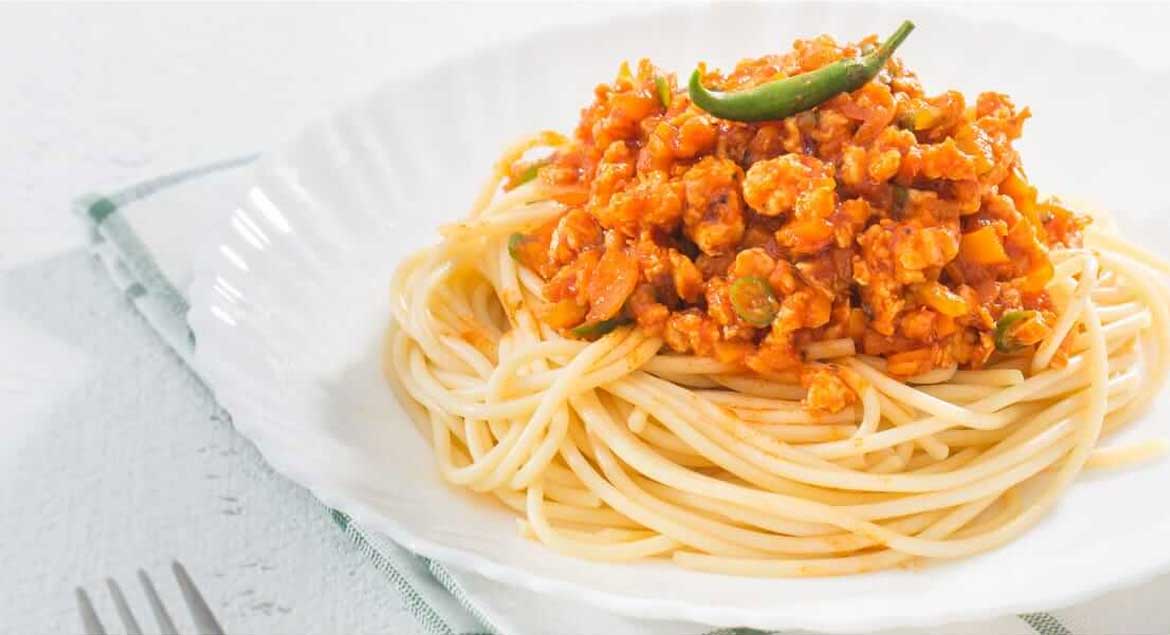 Ingredients
2 tbsp olive oil
30g garlic, finely chopped
50g onion, finely chopped
300g chicken, minced
350g Kimball Traditional Spaghetti Sauce
350g Kimball Basil & Garlic Spaghetti Sauce
2 tbsp Kimball Chilli Sauce
100g carrot, diced
100g celery, diced
20 bird's eye chillies, finely sliced
5 sweet basil leaves, finely sliced
400g Kimball Spaghetti, cooked as per instructions on packaging
Method
Heat olive oil. Sauté garlic, onion and minced chicken until fragrant. Stir occasionally.
Pour in Kimball Traditional Spaghetti Sauce, Kimball Basil & Garlic Spaghetti Sauce, Kimball Chilli Sauce, carrot and celery.
Stir in bird's eye chillies and sweet basil leaves.
Cook until sauce thickens then pour over Kimball Spaghetti.
Ready to serve.
Chef's tip: For a less spicy version, you may reduce the amount of bird's eye chillies.