TAMBAH DRAMA RECIPES |
Kimball Roti John
Preparation Time 10 minutes
Cooking Time 10 minutes
Serving Size 4 persons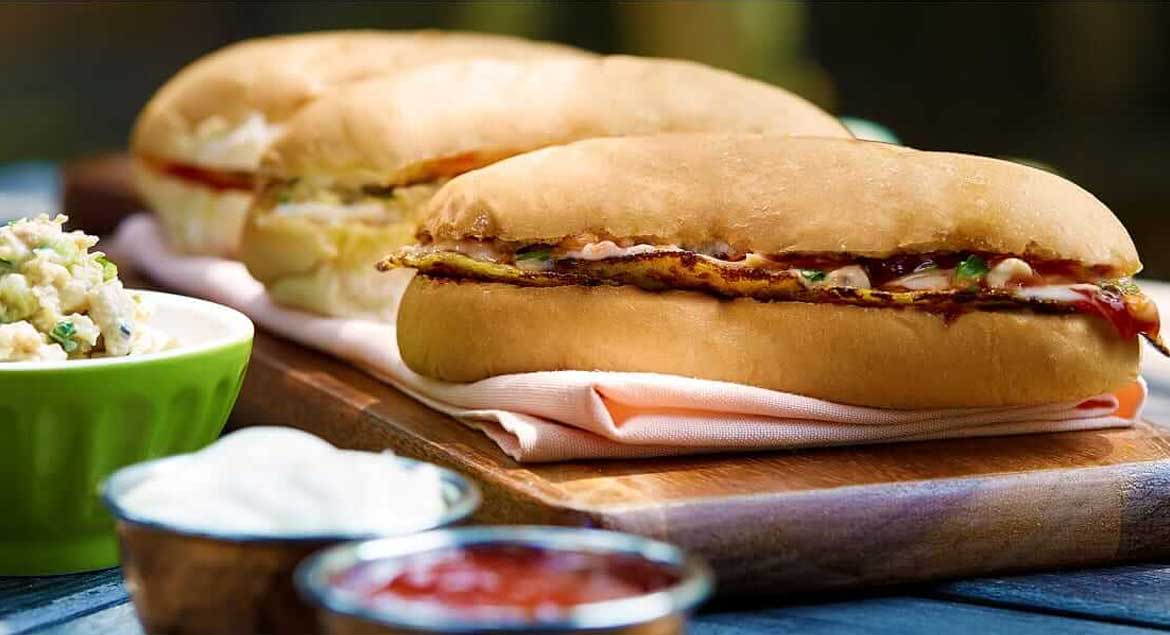 Ingredients
2 hot dog buns, slit
3 eggs
3 tbsp minced beef, sautéed
2 tbsp spring onions, chopped
2 tbsp Kimball Mayonnaise
2 tbsp Kimball Chilli Sauce
Method
Beat the eggs and mix in the sautéed minced beef & spring onions.
Dip the buns into the egg mix. If desired, scoop the extra egg mixture over the buns before toasting.
Place the bun onto a hot griddle. Toast each side till crisp.
Once the egg is cooked & buns toasted, spread some Kimball Mayonnaise and Kimball Chilli Sauce over the bread.
Ready to serve.
Chef's tip: You can also use chicken for this recipe.