TAMBAH DRAMA RECIPES |
Kimball Mee Bandung
Preparation Time 20 minutes
Cooking Time 15 minutes
Serving Size 4 persons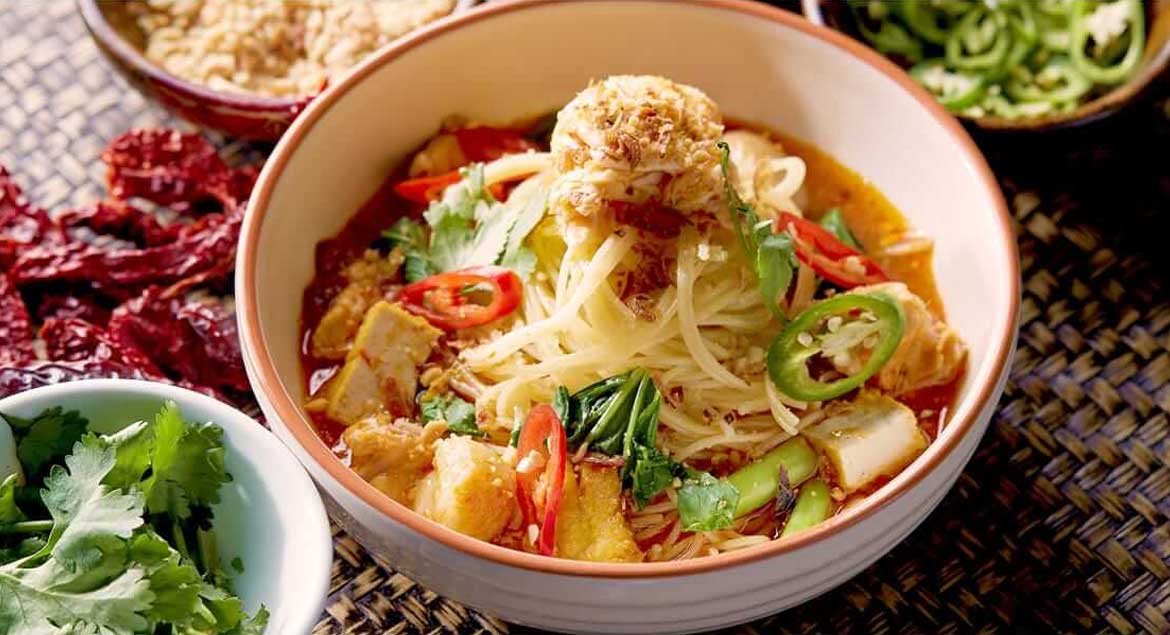 Ingredients
For Blending
1 big onion
3 cloves garlic
1 slice ginger
½ cup water
For Gravy
1 tbsp dried prawns, blended
4 tbsp chilli paste (3 tbsp of Kimball Chili Sauce + 1 bowl grinded dried chili + ½ cup of water)
3 tbsp oil
360g chicken pieces, cut small
½ can Kimball Tomato Soup
3 cups water
1 tsp salt
1 tbsp sugar
3 eggs
200g Kimball Angel Hair, cooked as per instructions on pack
For Garnishing
1 stalk choy sum, sliced into 1 inch lengths
2 tofu cubes, cut into rectangular size and fried
2 green chilies, sliced
2 tbsp peanuts, crushed roughly
2 tbsp crispy fried onions
Method
Heat oil in a pot and sauté the blended ingredients and chilli paste. Fry till fragrant & oil separates.
Put in the chicken pieces & cook briefly.
Pour in the Kimball Tomato Soup and water.
Season with salt & sugar.
When the gravy begins to boil, break the eggs, one at a time into the gravy and allow to poach gently without stirring.
Place Kimball Angel Hair into a bowl and pour one egg and gravy on top of it.
Sprinkle choy sum, green chillies, tofu, peanuts & crispy fried onions over Mee Bandung before serving.