TAMBAH DRAMA RECIPES |
Kimball Angel Hair Ala Mamak Style
Preparation Time 15 minutes
Cooking Time 15 minutes
Serving Size 4 persons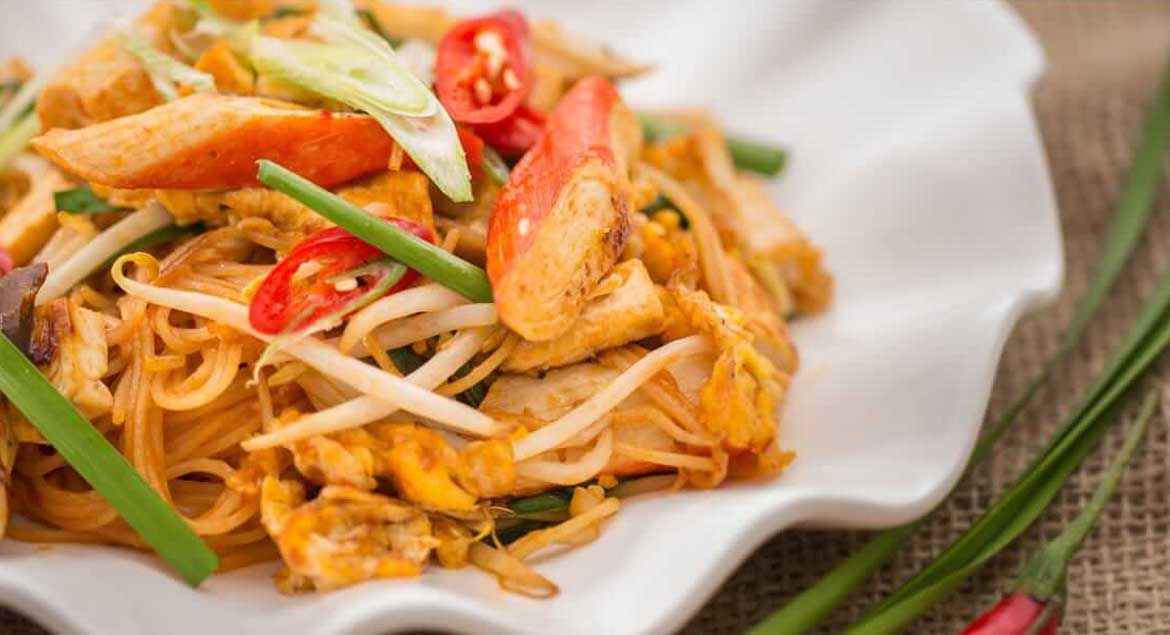 Ingredients
2 tbsp cooking oil
30g shallot, finely chopped
20g garlic, finely chopped
150g crab stick, cut into 3-cm strips
1 egg
2 pcs bean curd, diced
100g Kimball Mushroom Spaghetti Sauce
30g Kimball Chilli Sauce
30g Kimball Oyster Flavored Sauce
20g dark soy sauce
400g Kimball Angel Hair, cooked as per instructions on packaging
50g bean sprouts, tailed
20g chives, cut into 1-inch lengths
Salt, to taste
Sugar, to taste
Method
Heat up cooking oil. Sauté shallot, garlic and crab sticks.
Add in egg, bean curd, Kimball Mushroom Spaghetti Sauce, Kimball Chilli Sauce, Kimball Oyster Flavored Sauce, dark soy sauce and Kimball Angel Hair. Stir well.
Mix in bean sprouts, chives, salt and sugar to taste.
Ready to serve.
Chef's tip: To garnish, you may sprinkle sliced red chillies and spring onions.