TAMBAH DRAMA RECIPES |
Kimball Lamb Briyani
Preparation Time 20 minutes
Cooking Time 30 minutes
Serving Size 4 persons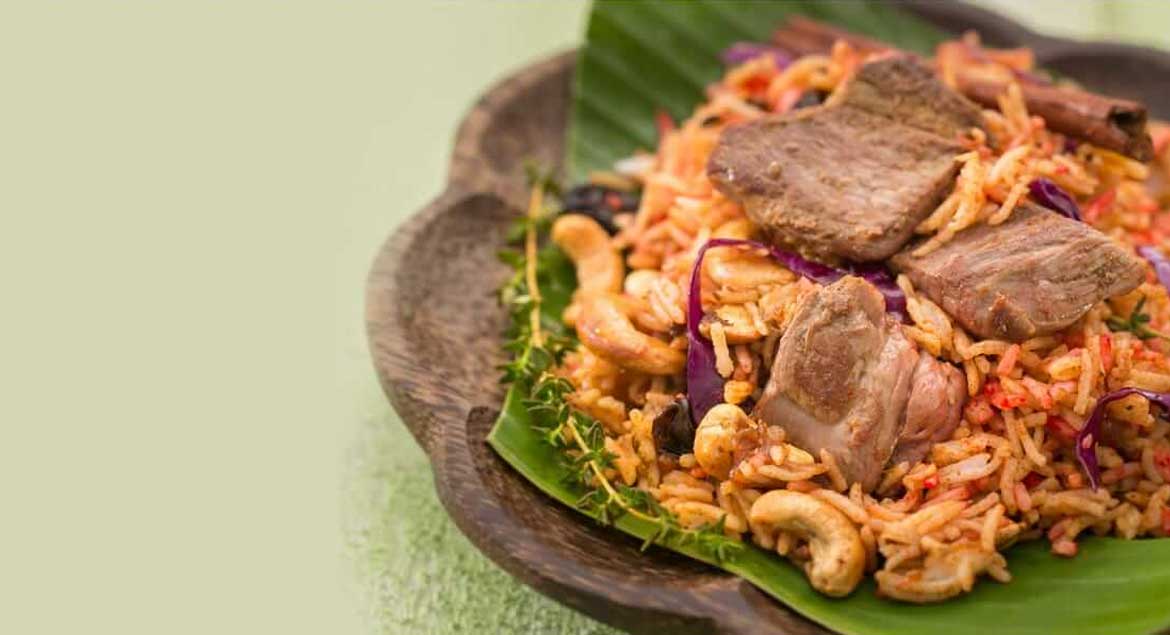 Ingredients
2 tbsp ghee
4 shallots, thinly sliced
3 cloves garlic, thinly sliced
4cm ginger, thinly sliced
1 cinnamon stick
2 cardamoms
3 cloves
2 star anise
1 tbsp briyani powder, add 3 tbsp water to form a paste
400g lamb, cubed
250g basmathi rice, soaked 20 mins and drained
Water as needed
100g Kimball Mushroom Spaghetti Sauce
2 tbsp evaporated milk
Red colouring, as needed
Salt to taste
For Garnishing
Roasted cashew nuts, as needed
Crispy fried shallots, as needed
Mint leaves, as needed
Method
Heat ghee in pan. Sauté sliced ingredients and dry spices.
When fragrant, add briyani paste and lamb. Stir for 2 minutes.
Add water, bring to a boil then simmer until lamb is tender. Strain and set aside the lamb and reserve the liquid stock.
Combine stock with Kimball Mushroom Spaghetti Sauce and evaporated milk to obtain 450ml.
Transfer into rice cooker, add rice and salt.
Once cooked, add a few drops of red colouring onto rice. Scatter lamb on top.
Cover and cook for 5 minutes more. Toss well.
Garnish with fried shallots, cashew nuts and mint leaves.
Chef's tip: To garnish, you may sprinkle sliced red chillies and spring onions.