TAMBAH DRAMA RECIPES |
Kimball Chick Peas & Macaroni Frittata
Preparation Time 10 minutes
Cooking Time 15 minutes
Serving Size 4 persons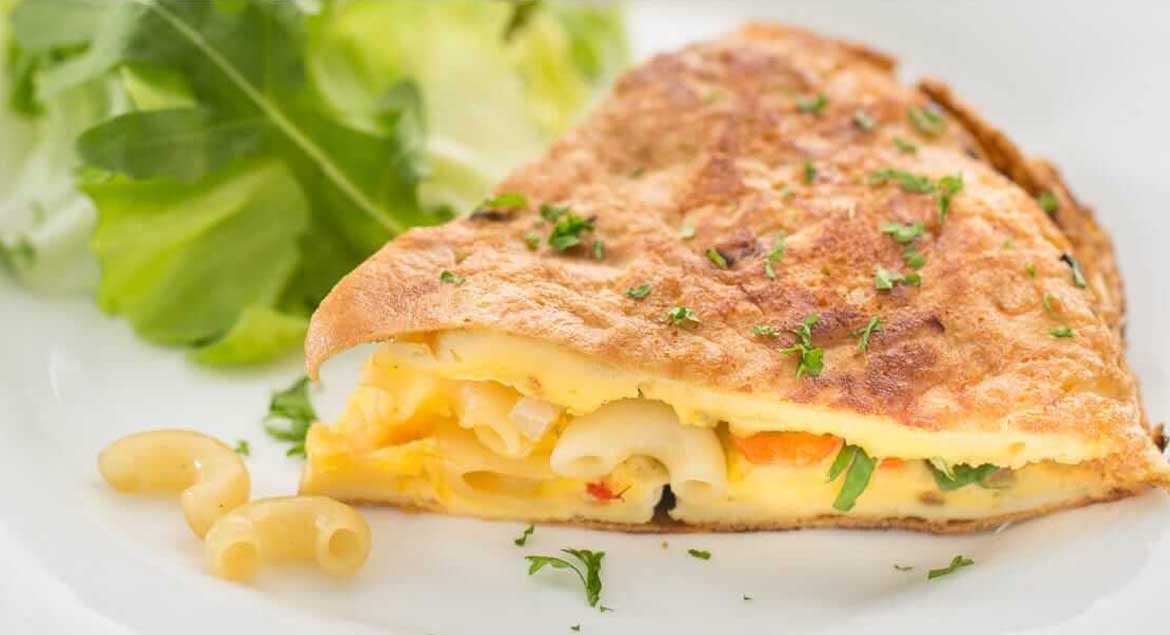 Ingredients
6 eggs
1 tbsp Kimball Mayonnaise
1 tbsp Kimball Chilli Sauce
Salt, to taste
Ground black pepper, to taste
½ cup Kimball Chick Peas, roughly chopped
50g Kimball Macaroni, cooked as per instructions on packaging
1 large onion, roughly chopped
2 red chilies, finely chopped
1 stalk spring onion, finely chopped
½ tbsp cooking oil
For Sauce
3 tbsp Kimball Mayonnaise
3 tbsp Kimball Chilli Sauce
Method
Beat eggs with Kimball Mayonnaise, Kimball Chilli Sauce, salt and pepper to taste.
Mix in Kimball Chick Peas, Kimball Macaroni, onion, red chilies and spring onion. Stir well.
Heat oil in a pan. Pour egg mixture into the pan. Cook on low heat until the bottom is done.
Transfer to the oven and grill at 200°C for 8 minutes or until the frittata is cooked.
Serve hot with a mixture of Kimball Mayonnaise and Kimball Chilli Sauce.
Chef's tip: Frittata can be prepared in small muffin cups to tantalize the appetite of children.