TAMBAH DRAMA RECIPES |
Kimball Club Sandwich
Preparation Time 15 minutes
Cooking Time 15 minutes
Serving Size 4 persons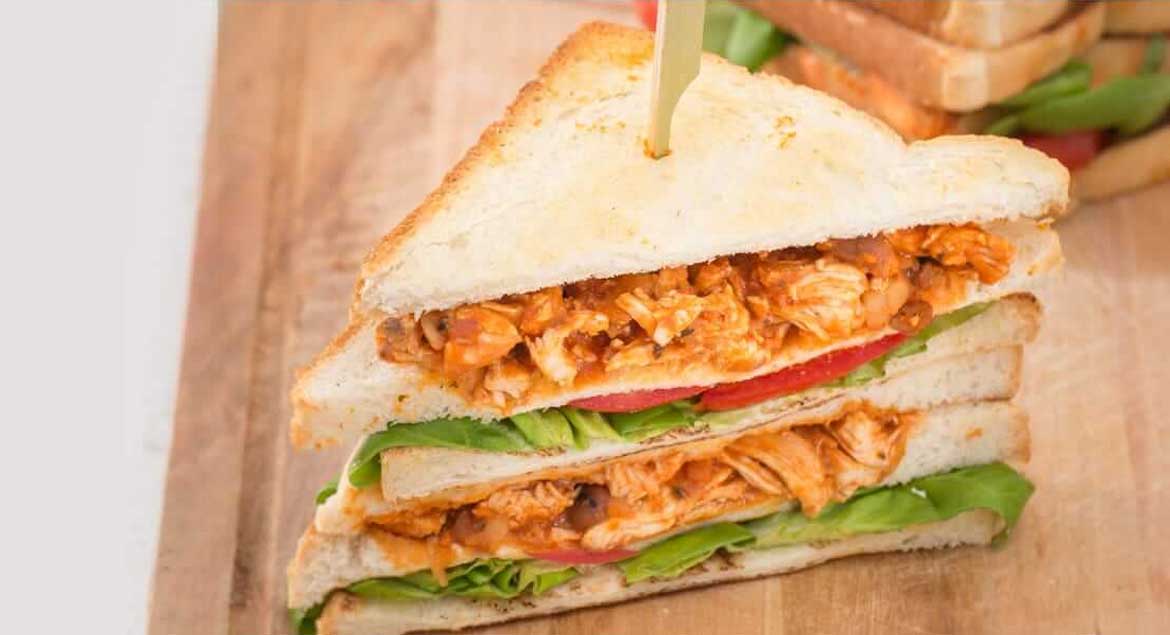 Ingredients
10 slices bread
4 tbsp butter, for spreading
½ tbsp cooking oil
1 large onion, finely chopped
150g lettuce, sliced
2 tomatoes, thinly sliced
A
300g cooked chicken breast, roughly chopped
1 can Kimball Foul Medammas, roughly mashed
3 tbsp Kimball Traditional Spaghetti Sauce
Salt, to taste
Ground black pepper, to taste
B
1 tbsp Kimball Mayonnaise
1 tbsp Kimball Tomato Ketchup
1 tbsp Kimball Chilli Sauce
Method
Spread butter evenly onto the bread slices and toast lightly on pan. Set aside.
Heat oil in pan and sauté the onion till fragrant.
Add in Ingredients A and cook for a few minutes until mixture thickens. Set aside.
In another bowl, combine Ingredients B and mix well.
Arrange lettuce and tomatoes on one slice of bread. Spoon mixture B onto the vegetables and cover with another slice of bread.
Spread a spoonful of mixture A onto the stack. Cover with another slice of bread.
Repeat the same for another two layers (use 5 slices of bread for each stack).
Cut sandwich into half and serve.
Chef's tip: Bread can also be toasted in a toaster and then spread with butter.