TAMBAH DRAMA RECIPES |
Kimball Mee Jawa
Preparation Time 25 minutes
Cooking Time 30 minutes
Serving Size 4 persons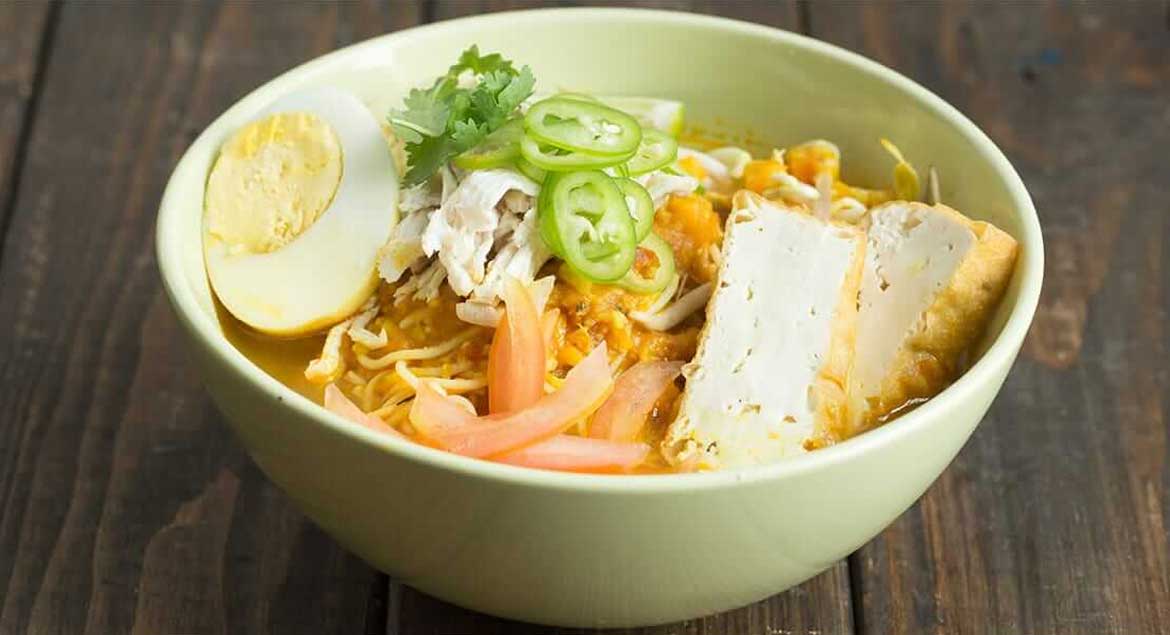 Ingredients
1 litre water
400g chicken breasts
3 tbsp oil
425g Kimball Tomato Soup
2 tbsp Kimball Tomato Puree
400g orange sweet potatoes, peeled, boiled & mashed
salt, to taste
blackpepper to taste
400g Kimball Angel Hair, cooked as per instruction on packaging
Blended Paste
1 onion
2 cloves Garlic
1 tbsp Meat curry powder
1 tbsp Kurma powder
For Garnishing
Fried tofu
Hardboiled eggs
Beansprouts
Green chilies
Limes
Method
Boil chicken in water until tender, strain and shred into long strand. Set aside 1 litre chicken stock.
Heat oil in pan and sauté blended paste until fragrant.
Add stock, Kimball Tomato Soup, Kimball Tomato Puree, sweet potatoes and seasoning.
When gravy boils, simmer for 5 minutes.
Serve with Kimball Angel Hair, shredded chicken and garnishing.