TAMBAH DRAMA RECIPES |
Chocolate Mayonnaise Cupcakes
Preparation Time 10 minutes
Cooking Time 15 minutes
Serving Size 12 large or 20 small cupcakes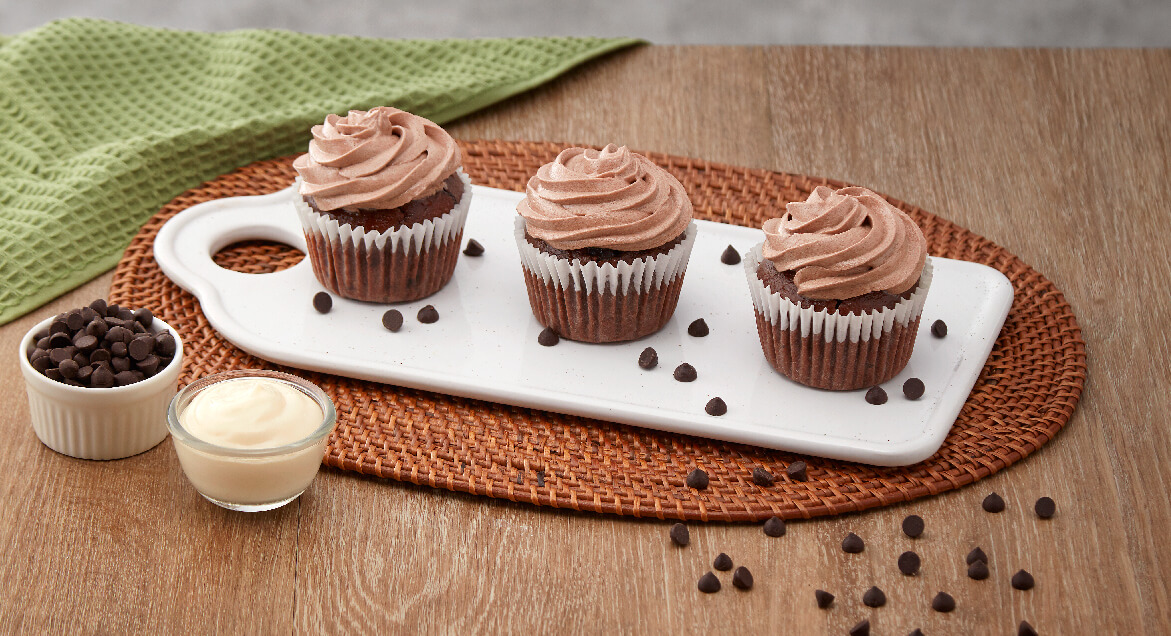 Ingredients
1 cup Kimball Mayonnaise
1 cup Brown Sugar
2 cup All-purpose flour
3 tbsp Unsweetened cocoa powder
2 tsp Baking powder
1 tsp Baking soda
¼ tsp Salt
1 cup Warm Water
1 tsp Vanilla essence
1 cup Chocolate chip


For Frosting
3 tbsp Kimball Mayonnaise
300g Butter, soften
600g Icing sugar, sifted
3 tbsp Cocoa Powder, sifted
Method
In a large bowl mix brown sugar, flour, cocoa powder, baking powder, baking soda and salt until well combined.
Add in the Kimball Mayonnaise, water and vanilla essence. With well with a spatula.
Add in the chocolate chips, mix well and scoop mixture into cupcake cups.
Bake in preheat oven at 180˚C for 12-15 minutes or until cooked. Set aside to cool.
To make frosting, beat butter and Kimball Mayonnaise until light and fluffy. Then, gradually add in icing sugar and cocoa powder. Beat until stiff and well combined.
To assemble, pipe frosting on top of the cupcakes. Ready to be served.
Chef tip: Add mayonnaise into cupcake for a fluffier cake texture