TAMBAH DRAMA RECIPES |
Creamy Buttermilk Crabstick and Macaroni Rolls
Preparation Time 5 minutes
Cooking Time 10 minutes
Serving Size 3–4 pax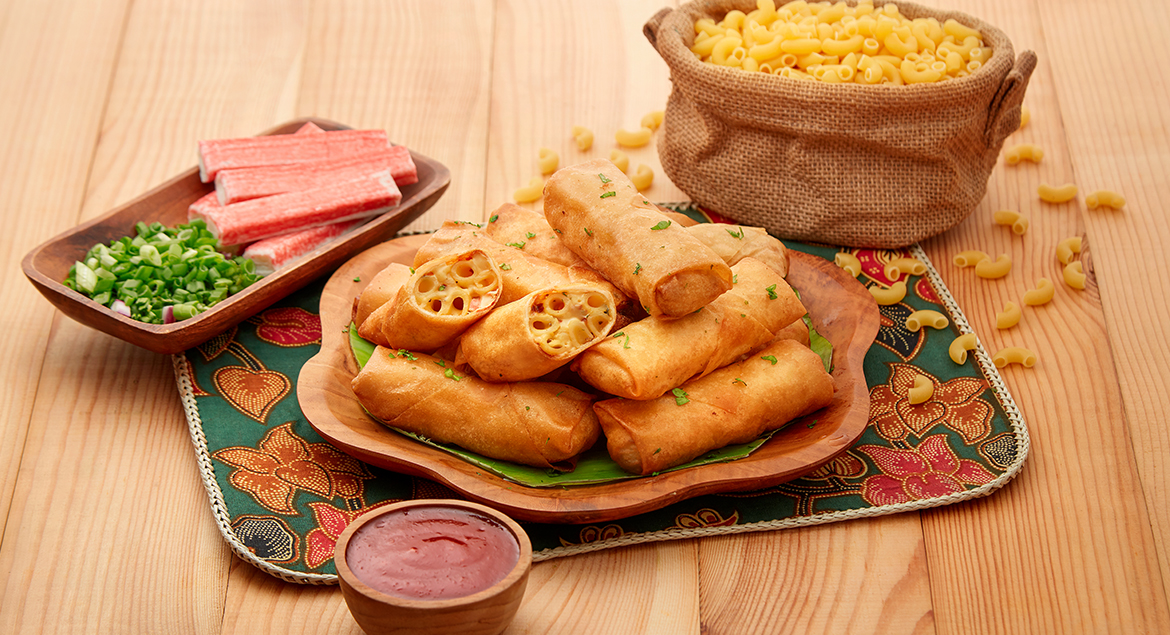 Ingredients
For filling:
1 can Kimball Creamy Buttermilk Pasta Sauce
125g Kimball Macaroni, cook as per packet instructions
100g Crabstick, sliced thinly
3 stalks Spring onion, sliced thinly
½ tsp Coarse black pepper
½ tsp Chilli flakes
¼ tsp Salt
1 packet Spring roll pastry, 5" x 5" size
Oil for deep frying
For dipping sauce:
Kimball Chilli Sauce
For garnishing:
Chopped parsley
Method
In a large bowl, mix all ingredients for filling till well combined and chill in the fridge for 30 minutes.
Take 1 spring roll sheet and place a small amount of filling at one end and wrap up tightly to form a spring roll pastry. Repeat with the rest of the filling.
Heat up the oil in a frying pan, deep fry the spring rolls in batches until golden brown. Serve hot with Kimball Chilli Sauce.