TAMBAH DRAMA RECIPES |
Coconut Serunding and Dried Shrimp
Preparation Time 15 minutes
Cooking Time 60 minutes
Serving Size 8 - 10 persons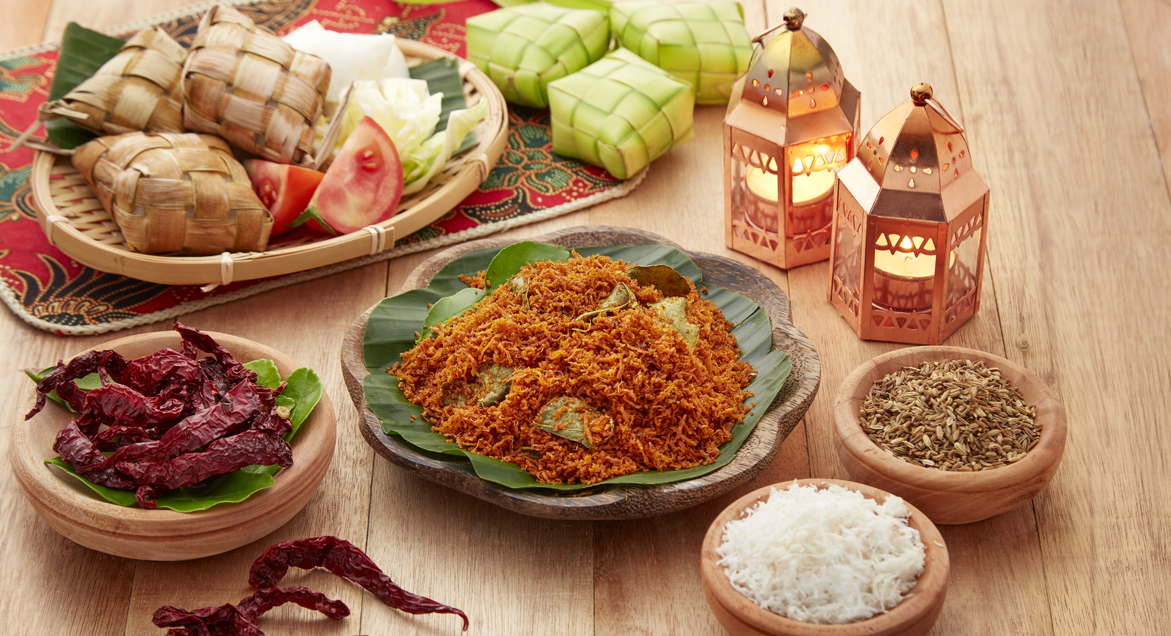 Ingredients
6 tbsp Kimball Oyster Sauce


For blending (blend until fine):
20 nos Dry red chilli, soaked to soften
30g Galangal
4 stalks Lemongrass
160g Onion
1 tbsp Cumin seeds
1 tbsp Fennel seeds
1 tbsp Sugar
20g Ginger
20g Coriander leaves
6 pips Garlic
8 tbsp Dried shrimp
Oil for frying


750g Grated coconut, white part
12 pcs Kaffir lime leaves
Method
Heat up oil in wok, add in blended ingredients, Kimball Oyster Sauce and stir fry until fragrant.
Add in grated coconut and kaffir lime leaves. Mix well and continue frying on low heat. Constantly turning to avoid burning. Continue frying until grated coconut becomes dry and light in texture. Serve hot.
Chef tip: Great as side or topping for many of the Ramadhan, Sahur and Raya dishes such as bubur lambuk, lodeh with vegetables, stuffed tauhu and rice.