TAMBAH DRAMA RECIPES |
Stir Fried Spaghetti with Green Sambal (Spaghetti Goreng Sambal Hijau)
Preparation Time 15 minutes
Cooking Time 10 minutes
Serving Size 4 - 6 persons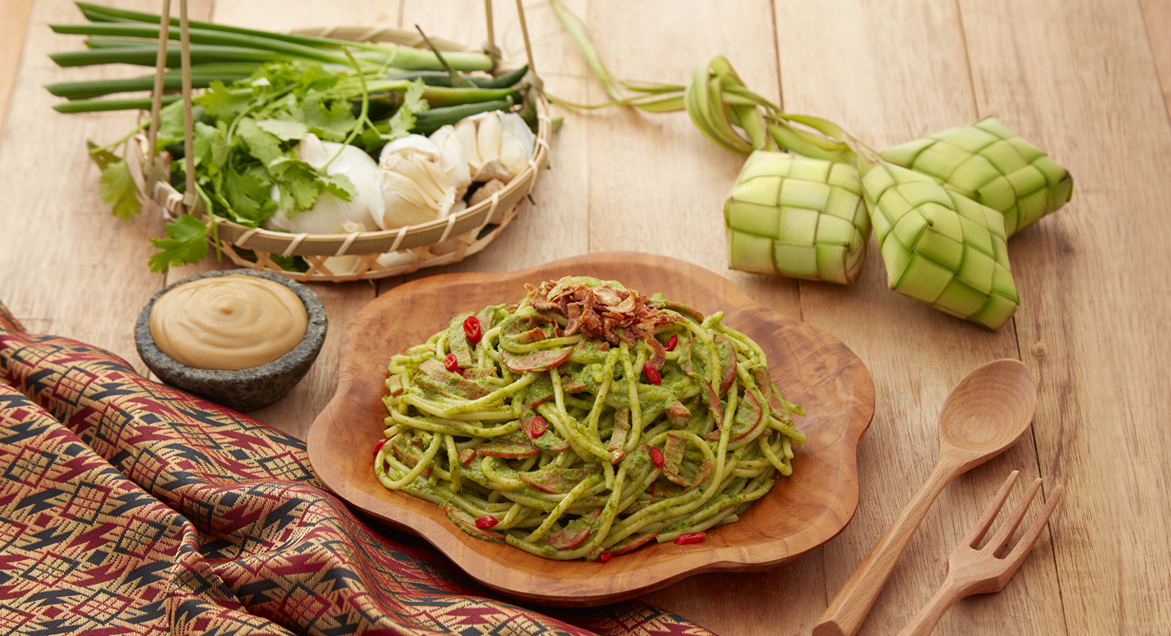 Ingredients
400g Kimball Spaghetti , cook as per instructions on packet
10 tbsp Kimball Mayonnaise
2 tbsp Kimball Oyster Sauce
2 tbsp Cooking oil
200g Beef pepperoni, sliced into strips
Sugar and lime juice to taste


For green sambal paste:
12 pcs Fresh green chili
8 pcs Green bird's eye chili
5 pips Garlic
80g Fresh coriander, include roots
90g Spring onions
½ cup Water
Method
To make green sambal, blend all green sambal paste ingredients until fine.
Heat up oil and stir fry beef pepperoni until fragrant. Pour in green sambal and stir fry for 1 minute on medium heat.
Add in Kimball Mayonnaise , Kimball Oyster Sauce and mix well. Toss in Kimball Spaghetti and mix well. Season with sugar and lime juice. Serve hot.
Chef tip: To add some crunchiness to the dish, fry the beef pepperoni until crispy, remove from heat and sprinkle on top of the pasta.